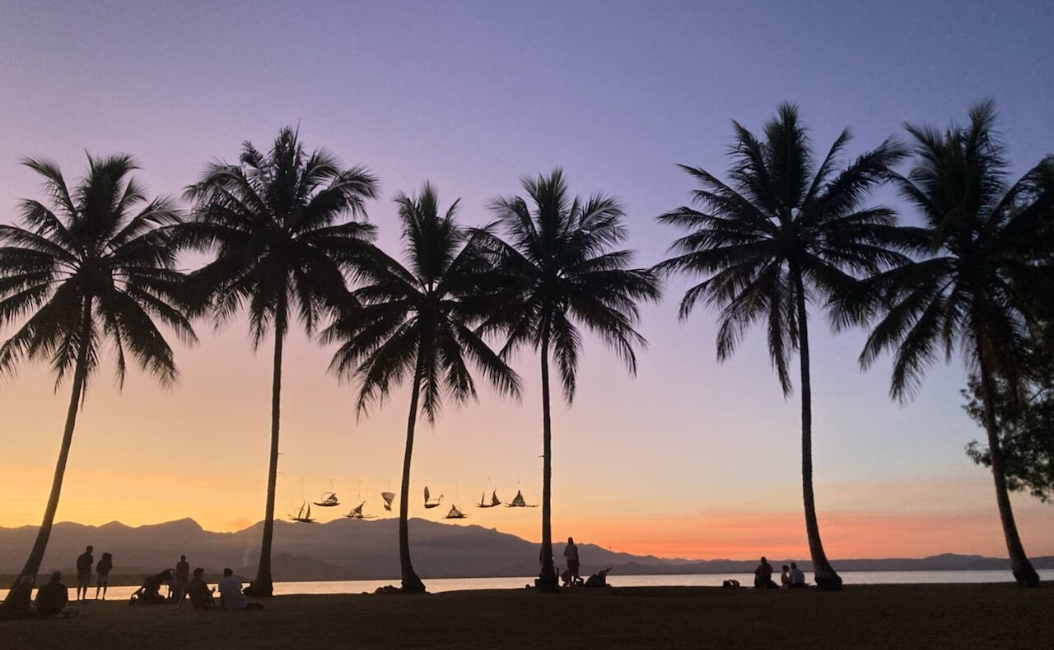 Words Jamie Jansen
-----------------
There's no doubt that Port Douglas' sunrises and sunsets are just something magical. But what if we tell you that you can make these phenomenal experiences even better? These are the best ways to see the coolest colours of the sky in our tropical paradise.
Sunrise SUP
This is definitely one of the most peaceful activities to start your day.
Getting the paddle board on the water at first light you can hear the birds waking up and the water gently lapping against the shore.
As you paddle your first strokes there it is. The sun peaks its rays out over the horizon and hits your face.
If you're lucky you'll spot some more early risers like turtles or even dolphins on your paddle adventure.
Lay back and enjoy the beautiful landscape of coconut palms and the Great Dividing mountain range.
Anything is possible for the day ahead.