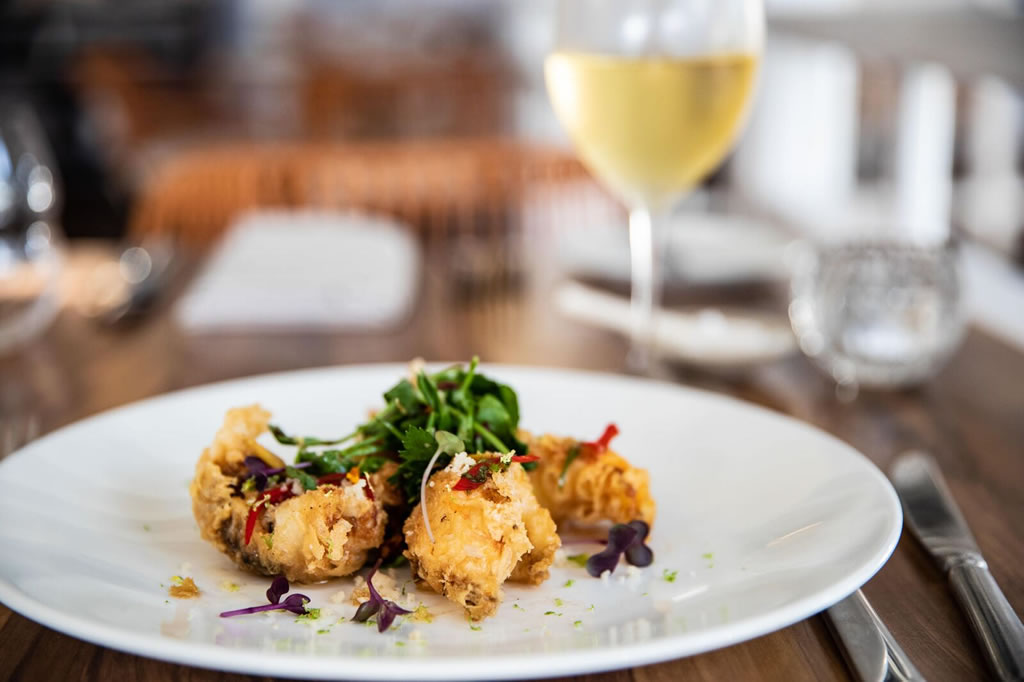 Melaleuca Restaurant Signature Dish: Salt & Pepper Moreton Bay bug tails
Best accompanied by: Corte Giara Pinot Grigio
--------
The brainchild of award-winning head chef Adam Ion and his wife Namhee,
Melaleuca opened its doors in April this year and this new and ambient restaurant has quickly established itself as the go to for foodies, holidaymakers and locals alike.
Adam's food passion started at an early age. "I will never forget my first job. Aged 13 years old on the West Coast of Scotland, shucking oysters and chasing langoustines around the kitchen! It only ignited my love of food, thriving on the energy of busy kitchen and it instilled in me complete respect for fresh seafood that was well prepared". Adam knew one day he would run his own kitchen and hopefully own it too!