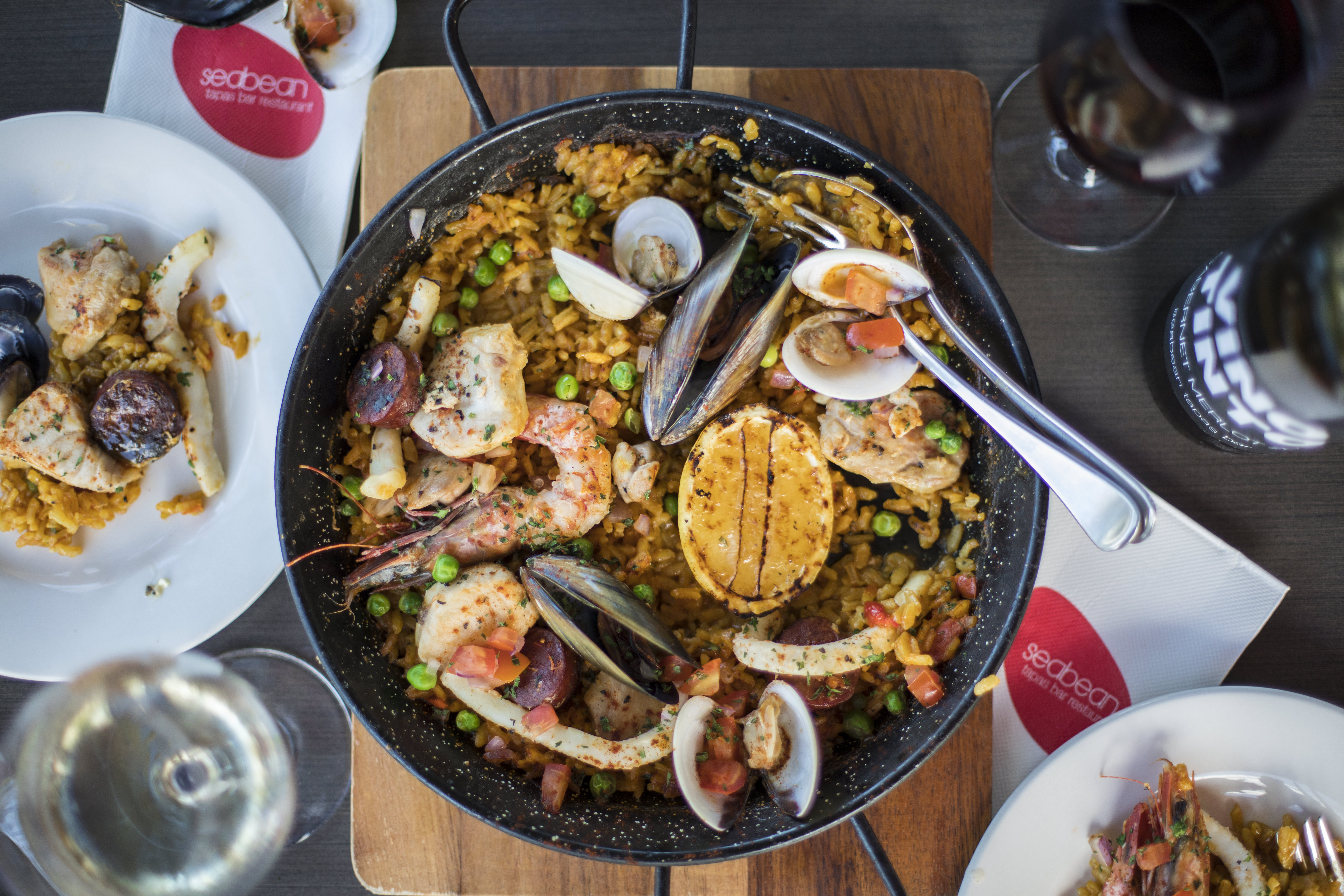 With a big reputation for some of the best fresh seafood (and some of the best fishing come to think of it) in Queensland we take a sneak peak at the popular names in the business.
Zinc's menu presents fine, contemporary Australian cuisine with traditional European flare, utilising the abundance of fresh local seafood, through to locally grown tropical fruit & vegetables. Special mention goes the Swordfish main.

For over 20 years Salsa Bar & Grill has remained the local's favourite. Located on Wharf Street looking out over the Coral Sea towards the Daintree Rainforest, Bill Conway and his team of award winning chefs deliver a menu full of quality seafood gems. Like many before you you may find the Linguini Pepperincino simply irresistible

Probably Port Douglas' and one of Queensland's most famous restaurant with operations going for over 60 years. Nestled in the hillside between Macrossan and Murphy Street, Nautilus delivers fresh high quality seafood dishes, first class service and a stunning ambience.

Located in the centre of the Port Douglas social scene Sassi's delivers the tastes and vision of Port Douglas Chef Toni Sassi. Tony and Di Sassi are Port Douglas restaurant royalty. Come and savour his amazing seafood selections. Be sure to seek out the Carpaccio Di Salmone. Thinly sliced raw Tasmanian salmon, extra virgin olive oil, citrus soy, pepper, herbs and chilli.

Sheraton Grand Seafood Marketplace
Presented on the second Saturday of each month, the new Seafood Marketplace at Feast Restaurant offers patrons an all-you-can-eat delight of the best the ocean has to offer. Not only can guests sample an amazing variety of food but the chefs hand-present offerings and mingle with patrons to pass on their expertise and knowledge.

Lure Restaurant
Located on a boardwalk at the Marina, Lure is the perfect place for a sundowner and a snack. Offering a 3pm-5pm seafood tapas menu, choose from such dishes as oysters, popcorn calamari or sesame crusted tuna as you sip a cold beer and watch the boats come in to dock.

Santiego Prawn Trawler
Saturday mornings at the public jetty can get pretty busy when the Santiego Prawn Trawler pulls into dock. A locals secret, the local trawler visits weekly during the season selling its fresh catch to enthusiastic seafood lovers. With a changing range of seafood they may have tiger prawns, endeavours, scallops, squid and cuttlefish or bugs for sale. Get down early before they inevitably sell out.

Seashells Seafood
Seashells Seafood is a specialty seafood outlet stocking fresh oysters, prawns, fish, sushi grade salmon, scallops, mussels and more. If it comes from the ocean you will most likely find it here . Grab a cold platter ready to go or make your own feast of your favourites. Don't forget the lemon and seafood sauce!
For the most authentic seafood paella this side of Madrid, try Seabean Tapas Bar. Loaded with mussels, prawns, reef fish and calamari its seafood heaven. Or if you've been out on a fishing charter and have pulled in a keeper, give them a call and they can cook it for you. Just give them 24 hours notice and you can share your catch with family and friends while enjoying views over the inlet.

Dave's Takeaway
Is it really a sea side holiday if you haven't eaten piping hot fish and chips with a view of the beach? We think not! If you're in town stop into Dave's Takeaway, with meal deals and a huge selection of hot food (if the kids aren't seafood fans you'll find burgers, sandwiches and chicken are also on the menu)

Four Mile Takeaway
If you're staying closer to the Four Mile end of town try Four Mile Takeaway at the round about. They've got a selection of combo and seafood packs, cooked prawns and fresh oysters. Head down to Four Mile park, nab a picnic table and tear into your parcel of goodies. Perfect!
On The Inlet Seafood Restaurant
This year saw the end of the iconic Port Douglas restaruant closing its doors after 20 years.
.