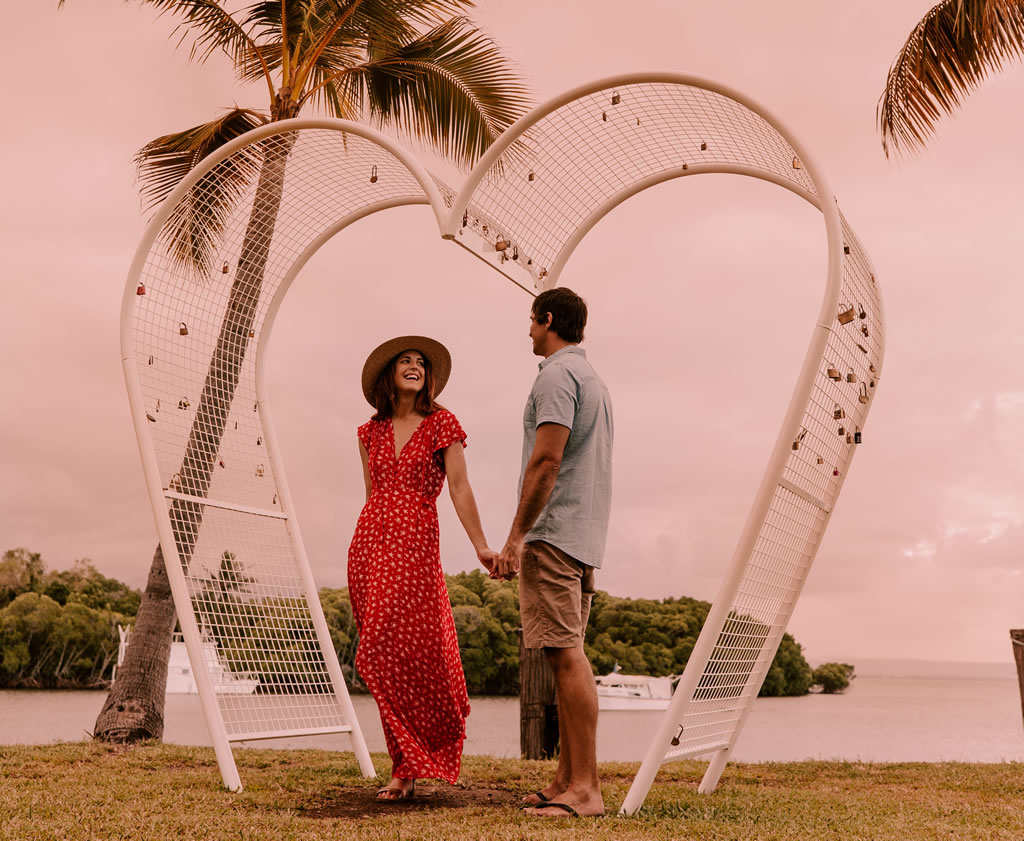 #storiesofromance

We asked you if you had any special stories to share of special moments here in Port Douglas
----------
Mary Paljetak 

Soft swaying palm trees 'giants', of the Pacific' by enchanting crystal clear blue waters. Champagne on ice & a bucket of prawns watching the sunset after a magical day on the reef. Romance is Port Douglas.

Chantel Nicolopoulos 

In 2008 we visited on our "baby moon", fell in love with Port D. Came back in 2012 with 40 guests for our wedding in paradise.

Lorraine Vassallo 

I stumbled across St Mary's & The Sugar Wharf on holiday in 1991. Took my daughter there in 2007 when she was 12, She told me she wants to get married there when she grows up. Back we went in 2017 with her fiancé where they became husband and wife.

Taryn Morris 

My husband proposed at the beautiful Niramaya Day Spa. It will now be our first family holiday together at Christmas with our baby girl (due July!). Many special memories await!

Nicola Dadd 

Happy memories of Palm fronds swaying in the breeze. Romantic meals long walks along 4 mile. Meeting up with childhood friends. So we moved here. Living the dream

Dianne Draper 

My husband and I returned to Port Douglas last August for the second time. It will be an everlasting memory for me as he sadly passed away on May this year. We really treated ourselves in the most beautiful place we knew We celebrated 43 years of marriage. That's what I call romance.

Nikki Arnold JP 

My husband (from Zimbabwe) and I (from Sydney) got married 20 years ago at our favourite destination - Port Douglas. We've returned 8 times and we always visit St Mary's Church.