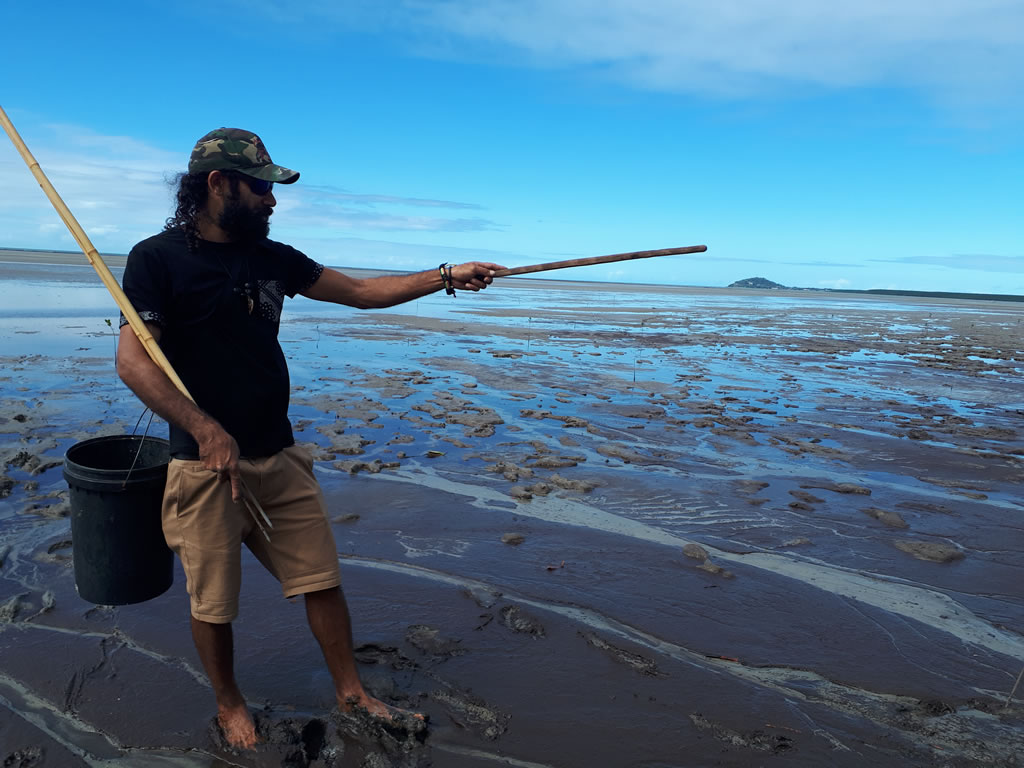 I'm just here having some fun, but to the Kubirri Warra clan this is how they provide for their families every day. After a walk in their sandy footsteps I'm left with a smile on my face and story in my heart.

We all know Port Douglas is brimming with wonders - the Great Barrier Reef, the oldest living Daintree Rainforest – check and check… but were you aware of the rich history of its Indigenous heritage from the land's guardians, the Kuku Yalanji people?

If you're looking to check some serious culture off your bucket list then you need to mingle with true locals the Kubirri Warra brothers, get a little native in their backyard following them on a Kuku Yalanji Cultural Habitat Tour.
---
Port Douglas Indigenous Cultural Experiences
---
I'm greeted to stunning Cooya Beach, located just a little north of Port Douglas by Brothers, Linc and Brandon Walker who are the modern-day custodians of the area. There's something very special about visiting a spectacular location with the people who know it best. The brothers quite literally take you off the beaten track as they share their family's stories, traditional fishing methods and ways of the land.