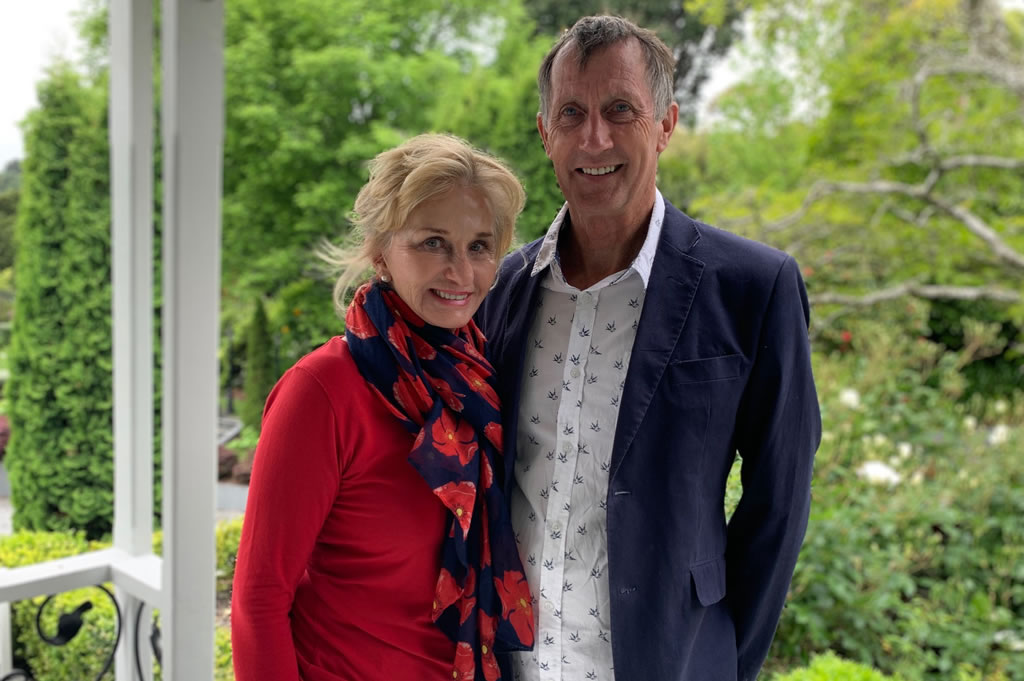 The traditional cue to a film crew at the beginning of a take may refer to: Lights … Camera … Action …and as cinematography and television have captured our imagination over many years, it's never been questioned where these three sharply directed words can be heard.
In 1998 and 2003 respectively, the producers and directors of epic war film Thin Red Line and the children's TV series Pirate Islands discovered that a remote, rustic and an off-the-beaten tract of land in Port Douglas would be the ideal location for some of their shoots.
---
Originally published in the Port Douglas Magazine
---

The actors and camera crews have long moved on, to be replaced by construction equipment which is turning this seven-acre block with a small, dirt access road off Mitre Street – it sits adjacent to Pullman Port Douglas Sea Temple Resort and is a low iron onto the fourth fairway at Palmer Sea Reef Golf Course – into a dream ocean-front location. It has long been known to the locals as Mango Beach.
The key players now in this projected Port Douglas 'developmental blockbuster' are property developers David and Jane Lucas, who purchased the land in 2000 and are in the process of transforming the seven-acre site into a beachfront enclave offering exclusive features in a pristine and secluded environment.
Although they have been 'sitting' on the land for 19 years, David believes this investment and development – the name of the property has since been changed to The Beach Residences – is appropriately justified and suitably timed.
His decision to embark on the project is based on his strong affiliation with Port Douglas, which has never wavered since celebrating his honeymoon in the port in 1996, and when he bought Villa Hemingway. Located on 1 Island Point Road, this magnificent mansion with breathtaking uninterrupted sea and coastal views is currently on the market for $10.8 million.
David and Jane like to recall they had no real plans to buy on their honeymoon, but after spending the better part of their time in a local realtor's car, they bought Villa Hemingway on the Friday before they flew home.
Ironically, it was the camera crew's standard cue that prevented and delayed David and Jane from undertaking renovations as actress Glenn Close was staying there while filming Paradise Road, a 1997 Australian war film about a group of English, American, Dutch and Australian women imprisoned by the Japanese in Sumatra during World War II. Port Douglas was among a number of shooting locations.

Now, 23 years later after purchasing Villa Hemingway, and 19 years after acquiring what is now known as The Beach Residences, David says Port is still markedly attractive to them and holds the same charm it had in 1996.

He says it has a distinguishing feature, which is unique, and can lay claim to being a proper village. And it differentiates itself from the many other man-made tourist destinations.
"Despite the influx of buyers and developers over the past 35 years – with Christopher Skase the lead architect transforming the town in the 1980s – it has still managed to develop slowly and retain its personality," he says.
"It's these characteristics that attracted us and why we enjoy a strong and intimate relationship with Port Douglas."
But if the then Sheraton Hotel's 1990s glossy adverts had not caught his attention, he and Jane may have honeymooned elsewhere.
"It is a great place to live or have a holiday house and always will be. There are few safe and democratic places in the tropical latitudes to live in," says David.
"We love nature and the tropics offer an excess of gardens, birds and animals – all of which are in your face, they are colourful and loud."
In turning the once dirt road off Mitre Street into a seven-lot site, David is offering distinctive beachfront living in the 21st century.
"You can enjoy the beach and sea without any of the anxieties or risks from climate change or storm surge," he says.
"We have built up the site with more than 10,000 tonnes of fill which also provides a captivating elevated aspect towards the esplanade and Four Mile Beach.
"This is also possibly the last opportunity to purchase vacant and absolute beachfront land in Port Douglas."
And he supports this development opportunity with sound market indicators.
'The market is showing signs of lifting and it has been a relatively good year for real estate agents. Market pundits are predicting that 2020 is shaping up for an even better real estate sales year.
"I thought the market would hinge on the Marina development, but the town still has a positive life of its own despite the planning delays with the marina.

"And Port has always been and will continue to be a great place to live and I know that it is currently attracting a lot of interest from out-of-state developers."

The Lucases purchased the property from John Laplanche, who is the sales manager overseeing the sales and marketing for their company Mango Beach Port Douglas Pty Ltd., along with other local real estate agents.
David and Jane have already purchased Lot One of the seven, which start from $1.75 million. The parcels of land vary in size: Lot 1 is 1074m²; Lots 2-6 are 860m²; and Lot 7 is 1184m².
In his quest to support Port Douglas and the shire as a whole, David has not lost sight of using local companies and tradespeople.
"We have a professional team working with us including Jacobs Engineering and FGF Developments, the main contractor, who has handled the complex site admirably," he says.
"There is a lot of infrastructure to be built on site including storm water, NBN and a large sewer pump station.
"We have tried to use locals where possible including Papillon Landscapes, Kate Hewitt Landscape Design, MPDT Tree Services, Oakdare Quarries and Shade Structures NQ."
---
David is a former director of Winspear Diamonds, Vancouver, Canada, which was sold to diamond mining giant De Beers for C$305 million in 2000; and Jane established a successful group of fitness centres in the South Island of New Zealand.
They have six children who live around the world in London, Los Angeles, Queenstown and Wellington, New Zealand. For the children and grandchildren there is nothing more satisfying than holidaying in Port Douglas.
---
For more information on The Beach Residences:
John Leplanche
0419 789 789
[email protected]
---
Originally published in the Port Douglas Magazine