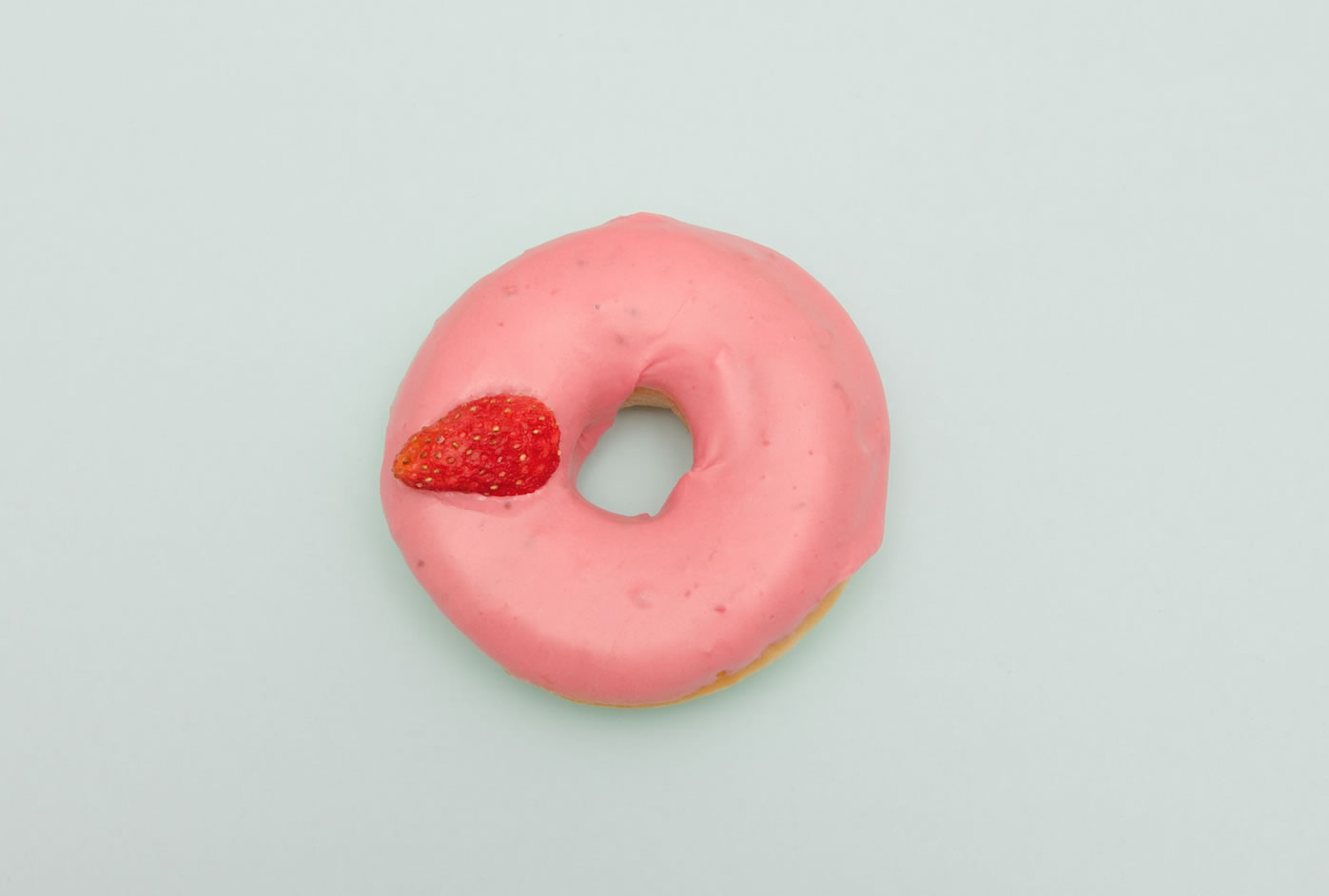 Sally & Mike Miller are an ordinary couple brought together by backpacking, Elvis and an extraordinary passion for wildly delicious, artisan donuts. We talk to the couple about marriage, children and – of course – the business of donuts.

Sally: I was travelling around Canada and started working in an Aussie pub. I was the waitress and he was the chef, that's how we met. How clichéd. We met in November, then in December he asked my sister if he could marry me. She said no. It sounds so lame, but we just knew it was right. He proposed in St Paul's Cathedral in London in the Whispering Gallery at Christmas. He pulled out this giant box and I was like, "That had better not be a f*** Pandora bracelet…".

Mike: As a joke, I convinced her that instead of engagement rings, engagement bracelets were in. I kept saying 'you're not a ring person, so you wouldn't be upset… right?'

S: Anyway. It was a ring. Thank god. So, we went and had a bottle of champagne and then to dinner and it was just a comedy of errors. The restaurant sewerage backed up, they were playing some godawful hardcore music in the background, the food was diabolical and they lost my coat.

M: But it was great… sort of.

S: My visa was about to expire, so we decided to go back to Vancouver, finish work then get married in Vegas before heading back to Australia.

M: And I organised everything. Which is funny, because… well, look at our lives now. She organises everything. But this time, I did it. I booked the flowers and an Elvis and a chapel that wasn't totally cheese ball. The chapel was actually heritage-listed – it was the one in which Elvis got married in the movie Viva Las Vegas. Flowers, photography, the reception was chicken wings and beers at Hooters. $600. Bargain.

S: Mike even found some coupons and got us five nights at the Bellagio Las Vegas. Romantically, I then resumed my travelling while Mike went back to Wisconsin to wait for me! He couldn't wait, of course, and caught a Greyhound bus to meet me in New Orleans.

M: All the way from the top (of the US) to the bottom. On a bus. That's love.

S: It was about then that I'd started telling Mike about Port Douglas and how wonderful it was. We had planned to arrive in May, and coincidently it was on Carnivale night. Our plan was to stay for six months for season, then move to Melbourne, then back to the States to live. We got in here in May, but I was pregnant by July… so we stayed. Life seemed a little simpler to navigate here. Mike walked into a job at Salsa, and I got a job at On The Inlet. When our son Beau came along, we couldn't sustain Mike working nights. Beau was a difficult baby – very colicky, crying for 13 hours a day and was inconsolable. It was brutal. So not only did we start to look for day jobs, but we also thought we'd just have another baby, to roll the non-sleeping all into one.