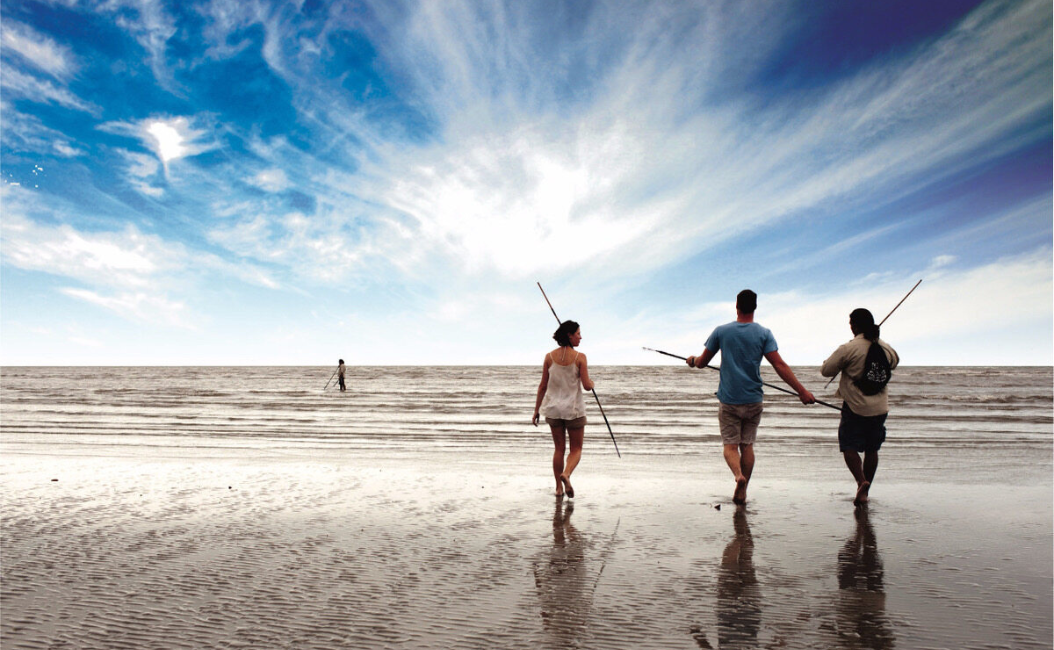 Words Jamie Jansen
-----------------
Have you ever really immersed yourself in the culture and traditions of the Kuku Yalanji people? There is so much we can learn from the traditional custodians of our land. Experience an Indigenous tour, learn and share the culture of our country's ancient people and you'll feel a deeper connection to our beautiful region.
Dining with dreamtime stories
Each Thursday night visitors are treated to a very special and intimate performance at Flames in the Forest restaurant in the Mowbray Valley.
Presented by two local Indigenous brothers, the Indigenous Cultural Experience on Thursday evenings offers you the unique opportunity to immerse yourself in the traditional grounds of the Kuku Yalanji people, whilst connecting through storytelling, didgeridoo and song.
They share their remarkable culture with you during the evening which is staged within the natural, authentic backdrop of the rainforest.
You will learn about nature, heritage and spirituality and emerge with a true understanding of country through timeless oral traditions.​