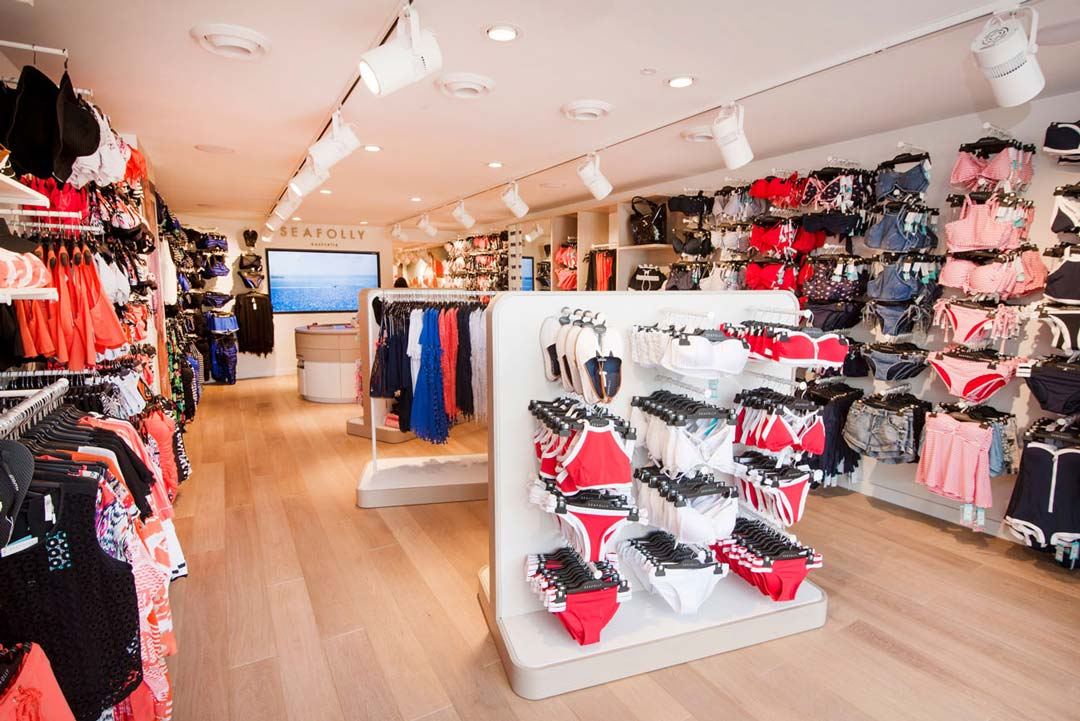 Holidays are the time to shake off the shackles of the daily grind, switch off and unwind. As any good holiday-maker knows, relaxation is a sport for which there are many codes – there's the Get-Me-To-A-Spa crowd, the Champagne-At-Sunset-On-A-Yacht types, and of course the Take-My-Money-I'll-Have-It-Gift-wrapped-Thanks tribe. Port Douglas is a quintessential seaside village, an ideal haven for switching off and forgetting the constraints of metropolitan life, and most certainly a spot where good ol' fashioned retail therapy is not forgotten.
In the few hundred metres along the main street, you can discover a shopping utopia with everything from recognised brands, chic resort wear, on trend Australian and European labels, exquisite handcrafted jewellery and the mother of all wide brimmed sun hats (to go with those high-waisted retro bikinis) – this is tropical lifestyle living at it's very best. Retail therapy in Port Douglas offers something for everyone, whatever your budget and style. Your credit card can thank us later (or not…).
Ever wanted to take those tropical vibes, pack them up and move them home? Well, now you can. Island Point Interiors is a long-standing interior design business with a retail arm so you can take the tropics with you. Palm tree cushions? Yep. Handmade rattan placemats? Easy. Luxe Moroccan throws? Hand over your delivery address and it'll be there when you get home.
You can't possibly leave Port Douglas without popping into With Sugar, a gift shop so full to brimming with kitschy delights you'll be hard pressed deciding what's a gift and what's a treat (for yourself). From locally made beeswax candles, eco water bottles and coffee cups through to baby gifts, palm tree-motif homewares, cheeky greeting cards and board games, there's too much fun for one afternoon in here.
Also check out Floral Edge, Aloha Lucy and Ahoy Trader for a cornucopia of boho, tropical gifts.
Shopping your first love, but the wardrobe is full? Never fear, Port Douglas homeware shopping is here… Portobella located on Macrossan Street is inspired by and designed for tropical living. With more than 20 years of design in the tropics, Portobella understands the nuances of living and styling your home like you're permanently on holiday.
Speaking of holidays, little says 'I just went on holiday to the tropics' louder than a bold tropical print. Port Douglas Interiors is run by well-known interior designer Kaye Marsh, and features a wide selection of bed and table runners, cushions and throws using brightly coloured outdoor fabrics perfect for your alfresco area. Hello Sailor Décor is their retail arm at the Port Douglas Sunday Markets, which also includes soy wax hand poured candles (Four Mile theme) and ocean inspired jewellery.
HANDMADE​​​​​​​
Gypsy of Eden is dangerous. Dangerous for anyone who hides their credit card in the freezer (yes, you…) telling themselves it can only be used in emergencies. With its primary location at the Sunday Markets and its stunning curation of batik kimonos, boho dresses, sarongs and tropical, floaty pants, Gypsy of Eden is simply perfect for wandering souls and gypsy hearts.
Love the boho style? Livie Rose is a jewellery designer with a seamstress's heart. Designing unique jewellery from upcycled linen or silk, Livie Rose makes an eco-friendly and environmentally conscious fashion statement. All made with love in her home studio in Port Douglas, you can find her at Port Douglas Sunday Markets.
Rocks more your thing? Freshwater pearls, precious stones, stone carvings, natural stone bead strands, Tahitian pearls and more - Wicked Willies is the perfect place to pick up a gift for your loved ones. Having been part of the Port Douglas shopping landscape for more than 20 years, this is a jewellery store that embodies tropical luxe.

Show All Shopping​​​​​​​