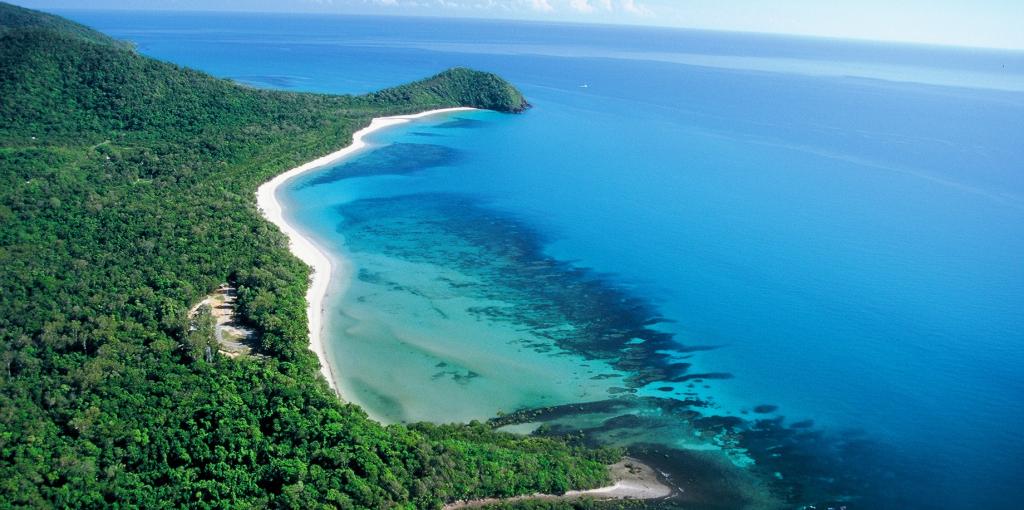 Cape Tribulation, a remote headland and eco tourism hot spot, is located 85km north of Port Douglas and forms a coastal section of the Daintree Rainforest. Visitors to the region can explore Cape Tribulation via a self drive tour with a hire car or let someone else do the driving with a Cape Tribulation tour.
What can you do at Cape Tribulation?
From food to wildlife and a variety of accommodation options for every budget, there is plenty to see north of the river. If you're a foodie why not some locally made tropical ice cream at Floravilla or the Daintree Ice Cream Company and take home a sample from the Daintree Tea Company. If action and adventure are more your scene you can glide through the rainforest canopy on a zip line at Jungle Surfing, or maybe an exciting croc boat cruise and see what lurks beneath.
If relaxation and nature are calling take a rainforest of beach walk and perhaps take in a spa treatment at one of the many eco lodges and resorts hidden amongst the forest. If you are bush walking remember to take water and wear loose fitting clothing and sensible shoes (typically flip flops or sandals are sufficient), particularly if you are visiting in the warmer months.
Cape Tribulation and the Great Barrier Reef
You can also use Cape Tribulation (or Cape Trib as it is known to the locals) as a jumping off point for a Great Barrier Reef tour. Operators Sailaway and Ocean Safari depart regularly from Cape Tribulation. Book directly with your Tour Operator for the best rate.
Is it safe to swim?
Always heed safety warnings when it comes to swimming in Far North Queensland, this is croc country after all. Avoid swimming at the beaches north of the Daintree River as they are not patrolled and conditions are changeable.
Luckily for the water babies there are multiple fresh water swimming holes that visitors can enjoy. Try Mason's Creek, located just behind Mason's Store. This is located on private property so why not stop in for a refreshment while you're at it or Emmagen Creek further north beyond PK's Jungle Village.

Getting to Cape Tribulation
Port Douglas to Cape Tribulation takes approximately two hours by car north of Port Douglas, enjoy the drive as you pass by rolling hills and sugar cane fields before embarking on the Daintree Ferry to cross to the north side of the Daintree River. You can hire a car for the day at one of Port Douglas' mulitple car hire companies, find out more about car hire.
Daintree Rainforest Tours, Billy Tea Bush Safaris and BTS Port Douglas Bus all offer tours to Cape Tribulation which can pick up and drop you off at a selection of locations. Book your full day Cape Tribulation tour today and let someone else do the driving.

The Daintree Ferry

Tickets are purchased before embarking on the ferry at the manned booth. The cost for cars is $30 return. While the trip only takes around 10 minutes, there can be longer lead times during peak seasons so plan your itinerary accordingly.
The Daintree Ferry operates everyday from 5am to midnight daily.