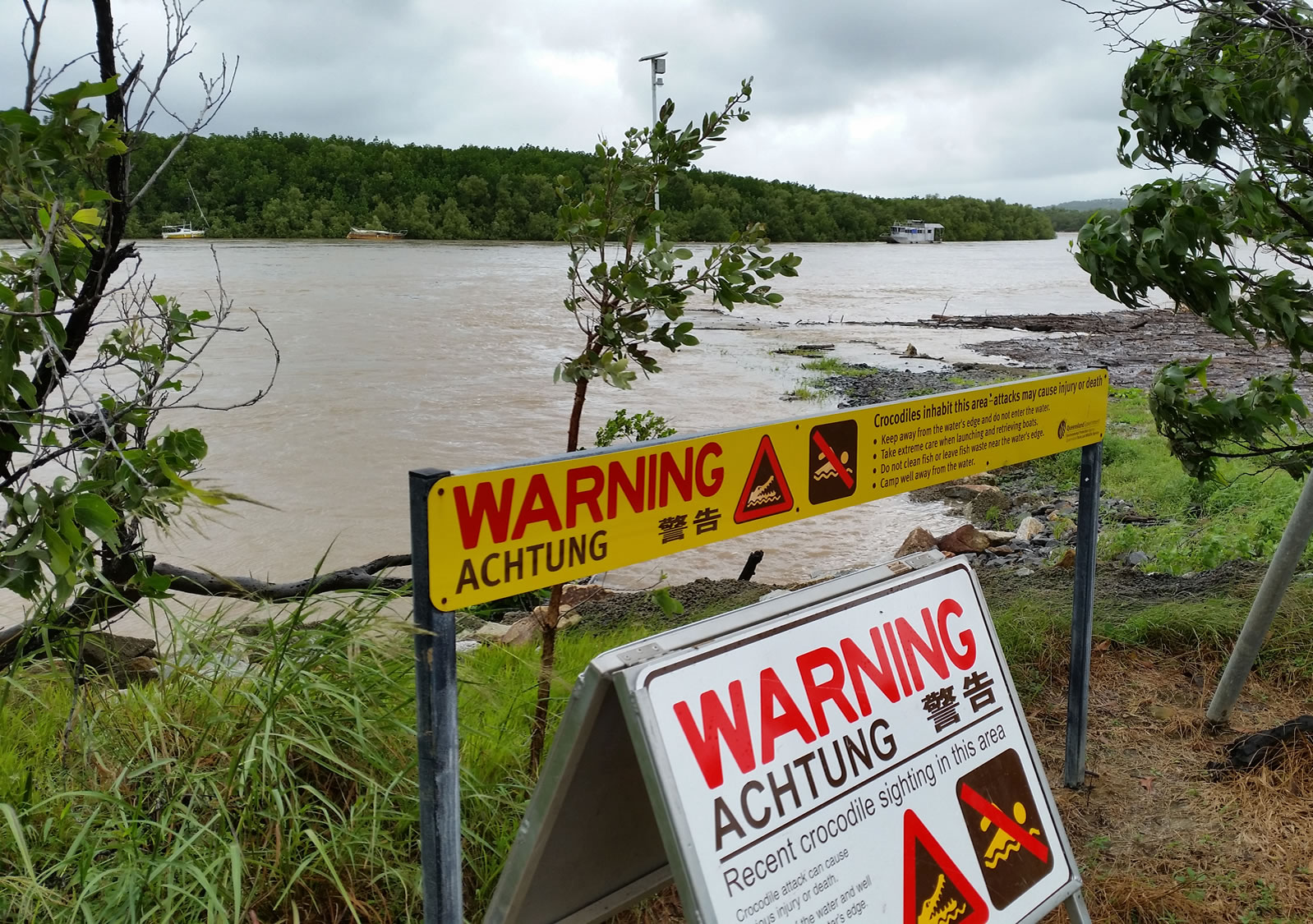 Be Croc Wise in Croc Country:
It is very important that all signage is followed regarding crocodiles. Crocodiles do inhabit most saltwater waterways in the region. They are not likely to move outside of these areas. There should be no swimming in salt water inlets or rivers.
Caution should be taken swimming in some beach areas as well. It is imperative that local advice is sort with regard to swimming at beaches.
Download this important information
Tips for being Croc Wise:
You are responsible for your own safety, so please follow these guidelines and be crocwise in croc country.
Obey crocodile signs—they are there for your own protection.
Never swim in water where crocodiles may live, even if there is no warning sign present.
When fishing, always stand a few metres back from the water's edge and never stand on logs or branches overhanging the water.
Never clean fish or discard fish scraps near the water's edge or at boat ramps.
Stay well back from any crocodile slide marks. Crocodiles may still be close and may approach people and boats.
Keep your arms or legs inside of the boat when fishing.
Never provoke, harass or interfere with crocodiles—even small ones.
Never feed crocodiles—it is illegaland dangerous.
Never leave food scraps at your campsite. Always check that previous campers haven't left any food scraps.
Never prepare food, wash dishes or pursue any other activities near the water's edge or adjacent sloping banks.
Be more aware of crocodiles during the breeding season—September to April.
See crocodiles at the following crocodile tours and attractions