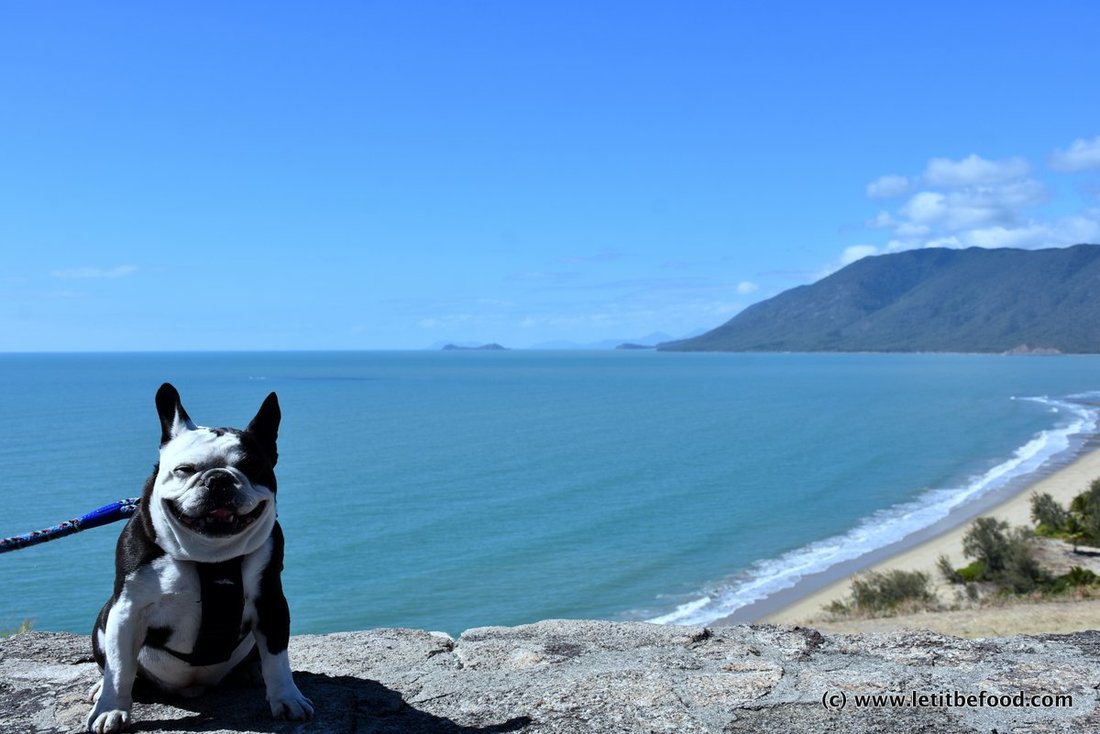 Having your furry family member join you on your holiday is great. Not worrying about them staying at home or troubling your friends and family is priceless. Here are few handy tips on where to stay and where you can go around town.
But once you have arrived – what is there to do? And where do you go? Here are some ideas and information to help make your time and your furry companion's a good one.

Pet & Dog Friendly Restaurants / Cafes
St Crispin's Café
They are so dog friendly they even have dog treats you can buy!
N17 Burger Co
Sit outside in their alfresco dining area and devour these delicious burgers whilst people watching. Your furry companion will certainly wish they could be joining you!
Café Ziva
Sit in the al fresco pavement area and watch the world go by.
Origin Espresso
Great coffee in a relaxed vibe. Original home of the local Four Coffee Roasters whose blends now are used throughout Port Douglas.
Whileaway Bookshop and Café
A great place to relax, catch up on the latest books and soak up Port's tropical vibe.
Café Fresq (Vietnamese Food)
Pavement café and Vietnamese Restaurant a great place to see Port life pass by. Have a coffee or a fresh juice, or in the evening feast on flavoursome Vietnamese food.
Chilly's Pizza and Trattoria
This restaurant is certainly the most scenic in Port Douglas. Surrounded by palm trees, fairy lights and offering a totally tropical vibe.
Lure Restaurant & Bar
Located at the Crystalbrook Marina this is the perfect place to have lunch or breakfast. They will even welcome your furry friend with a water container so they won't overheat.
Hemingway's Brewery
Sip on locally brewed beer – a great place to have a sundowner as the sun dips behind the boat masts at the marina.
The Beach Shack
Sandy floors, great pizzas and a buzzy local vibe. Aside from the bar and the snack area there is also a great restaurant (dogs allowed only in the outside snack seating area).
Coffee Club
Located in front of Coles in Port Douglas Shopping Village. So can do your grocery shop (just tie furry friend to the posts outside) and then relax together with a coffee or all day breakfast or lunch after.