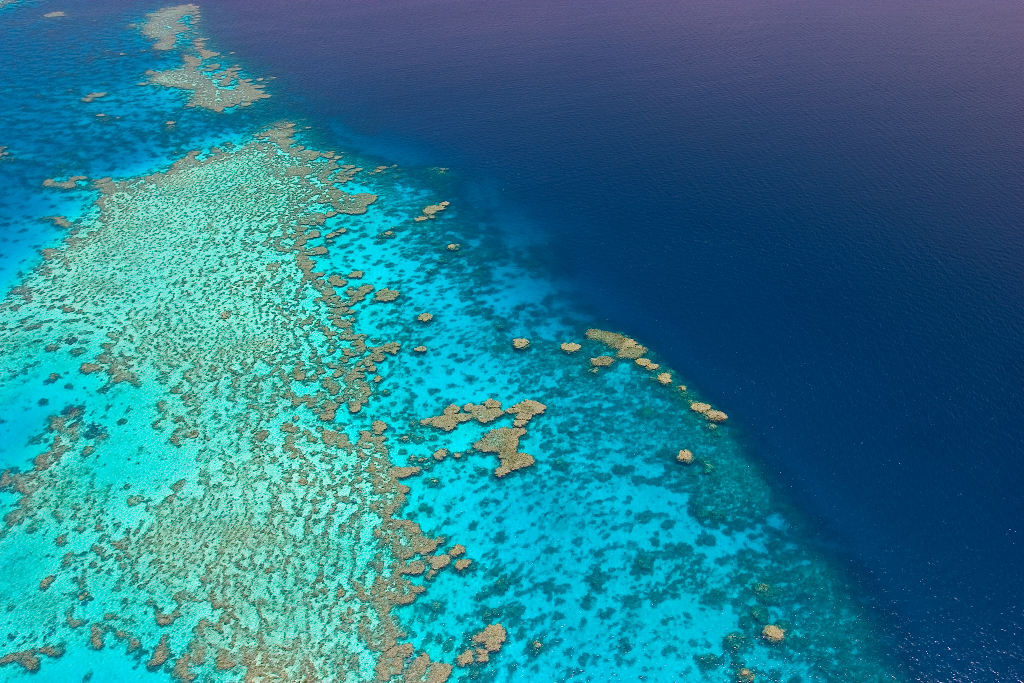 One of the seven natural wonders of the world, the Great Barrier Reef covers almost 350 thousand square kilometres and is the largest living organism on earth.
The Great Barrier Reef is almost 500,000 years old and covers an area stretching over 2,300 kilometres from the Torres Strait to Southern Queensland.
Made up of 2,900 individual reefs and 900 islands, the Great Barrier Reef is the extraordinary jewel of the Coral Sea, and is visited by two million people every year.
With warm water all year round (we average 22-27 degrees!), Port Douglas is a perfect jumping off point to explore the incredible Great Barrier Reef
Wildlife of the Great Barrier Reef.
The Great Barrier Reef is home to over 1,500 species of fish and over 400 different types of coral plus manta rays, dolphins, whales and over 100 different species of shark.
You can expect to see immense coral gardens, giant clams, turtles and spectacular tropical fish, including Clown Fish (that's Nemo), impressive Butterfly Fish, Giant Grouper and Parrotfish.
Visiting the Reef
Whether you are an experienced diver or its your first time to the Great Barrier Reef, there is something for every one at every level. Enjoy spectacular snorkelling, swimming or scuba at one of the many picture perfect reef sites off Port Douglas including Agincourt, Bat and Ribbon Reefs.
Daily tours operate from the Crystalbrook Super Yacht Marina in Port Douglas, which sits just one hour from some of the best sites of the Great Barrier Reef.
If a full day isn't on your itinerary you can also visit Low Isles for a half day tour and explore the island and its surrounds.
Getting To The Reef
Port Douglas is home to more than a dozen dive companies offering a variety of reef experiences. From outer reef tours to half day Low Isles tours you can tailor a trip to your perfect specifications.
You can choose to motor to the outer reef, sail on a catamaran, or even charter your own vessel for the day or take an overnight trip.
The Future of the Great Barrier Reef
The Great Barrier Reef faces many ecological challenges but with teams of hard working scientists on the task, new break throughs are made every day to protect this incredible natural wonder.
From coral farming to the eradication of Crown Of Thorns starfish, marine biologists and the passionate team of eco warriors at the Great Barrier Reef Marine Park Authority work tirelessly to ensure the Great Barrier Reef will continue to be a remarkable wonder for many generations to come.
Preparing for your trip to the Great Barrier Reef
If you suffer from seasickness remember to take your medication early in the morning before your trip, wear light loose fitting clothing and don't forget to pack a towel and sun hat. Your dive operator will provide you with swimming aids should you require them.
Your tour operator will also provide food and beverage options aboard. Always choose environmentally friendly products to minimise any effects on this fragile eco system.
Book direct with your Reef tour operator to plan your trip today.