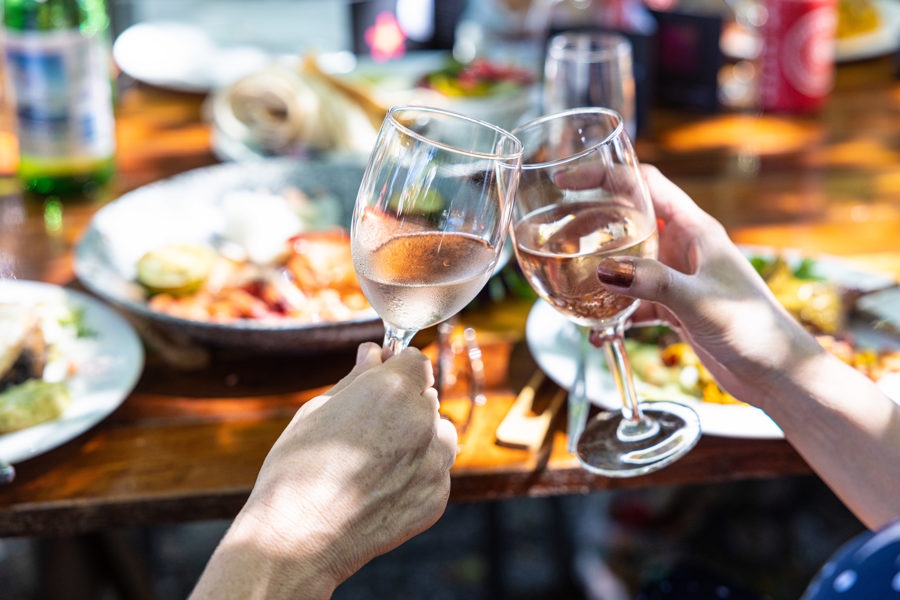 8 - 11 AUGUST 2024
Presented by Sheraton Grand Mirage Resort, Port Douglas When: 8 – 11 August 2023
Where: Port Douglas, Queensland, Australia
---------
Taste Port Douglas presented by the Sheraton Grand Mirage Resort returns for its eigth season from 8 - 11 August 2024 delivering a four-day feast of masterclasses, signature long lunches, celebrity chef lead dinners, cocktail soirees and the pinnacle foodie celebration of Festival Village.
Immerse yourself in the company of renowned Australian chefs and hospitality experts amidst the breathtaking beauty of Tropical North Queensland.
In between bites, make time to explore the region's two World Heritage listed sites, the Daintree Rainforest and the Great Barrier Reef.
Start planning your ultimate winter escape in Australia's favourite tropical culinary destination, today!
---------
About last year
The events were:

Thursday 11 August
GOURMET GOLF PRESENTED BY SURVIVOR GOLF
When: 11 August 2023, 8am
Where: The Mirage Country Club, Port Douglas Road, Port Douglas
TASTE PORT DOUGLAS LAUNCH PARTY *SOLD OUT*
When: Thursday 11 August 2022, 6pm - 8pm
Where: Mirage Island, Sheraton Grand Mirage Resort, Port Douglas
Friday 12 August
THE TASTE PORT DOUGLAS LONG LUNCH *SOLD OUT*
When: Friday 12 August 2022, 12 noon - 3pm
Where: Market Park, Wharf Street, Port Douglas
DEVILS THUMB DISTILLERY MIXING & MASTERCLASS EXPERIENCE
When: Friday 12 August 2022, 4pm - 6pm
Where: Devil's Thumb Distillery, 1-3 Owen Street, Craiglee QLD 4877
TASTE PORT DOUGLAS COLLABORATION SERIES
When: Friday 12 & Saturday 13 August
Where: Multiple venues
Saturday 13 August
THE DAL ZOTTO LONG BRUNCH - A TASTE OF SICILY WITH DOMINIQUE RIZZO
When: Saturday 13 August 2022, 10am – 12 noon
Where: Market Park, Wharf Street, Port Douglas
THE SHERATON FESTIVAL VILLAGE
When: Saturday 13 August & Sunday 14 August 2022, 12 noon - 5pm
Where: Sheraton Grand Mirage Resort, Port Douglas
CAFÉ DEL MAR SUNSET SESSION BY TASTE PORT DOUGLAS
When: Saturday 13 August 2022, 6pm - 10pm
Where: Sheraton Grand Mirage Resort, Port Douglas
Sunday 14 August
CATCHERS AND GROWERS: THE ULTIMATE SEAFOOD FEAST
When: Sunday 14 August 2022, 12 noon - 2.30pm
Where: Feast Restaurant, Sheraton Grand Mirage Resort Port Douglas
FAT MANGO BBQ
(Included in entry to Sheraton Festival Village)
When: Sunday 14 August 2022, 12 noon - 5pm
Where: Sheraton Festival Village, Sheraton Grand Mirage Resort, Port Douglas
SHERATON FESTIVAL VILLAGE MASTERCLASS SERIES
When: 13th & 14th August 2022
Where: Daintree Bar, Sheraton Grand Mirage Resort, Port Douglas
---------