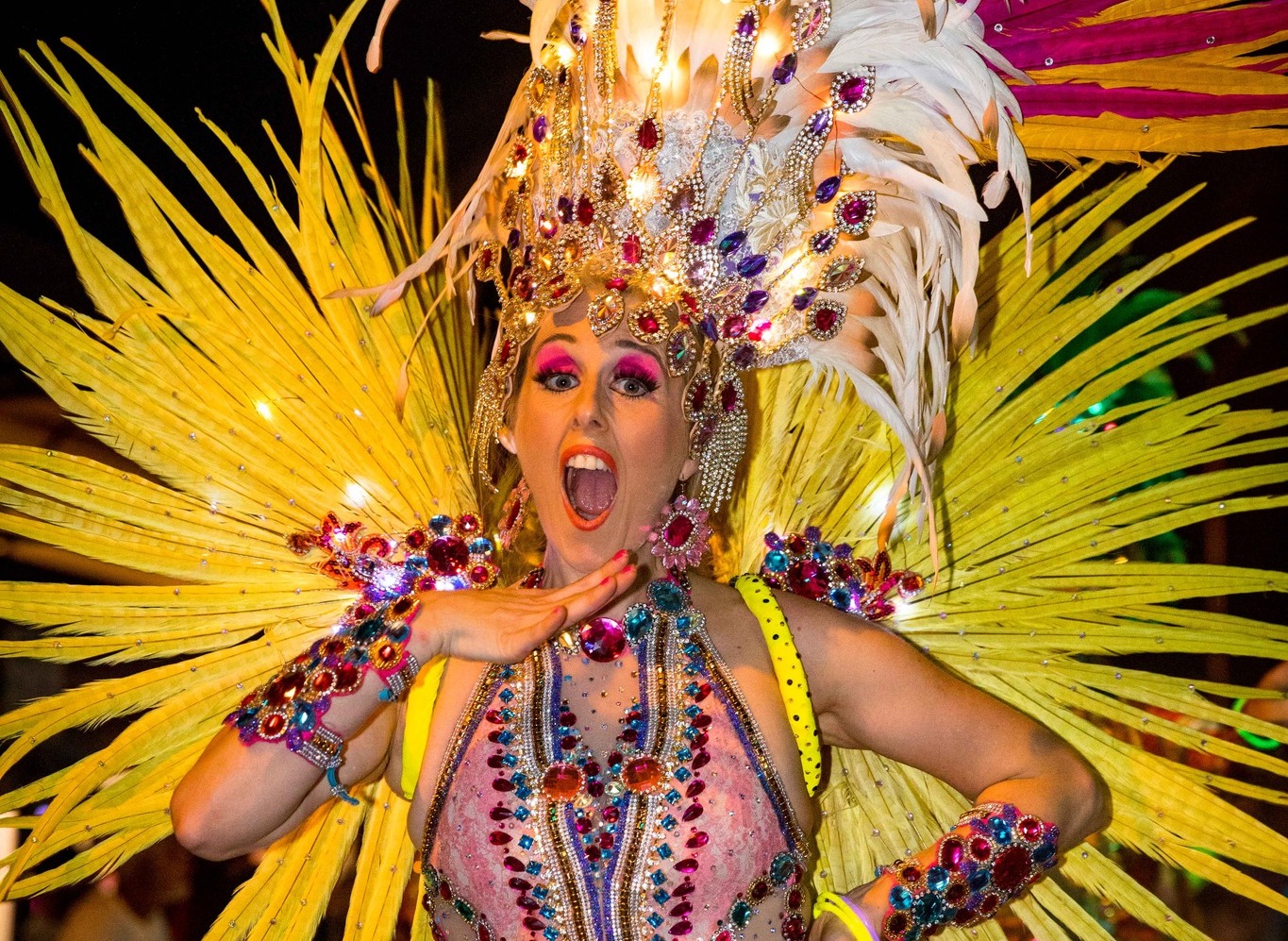 24 - 26 MAY 2024
Celebrating it's 30th year, Port Douglas will burst to life once again with the region's largest cultural festival, 'Carnivale'
---------
It happens once a year and gives visitors and locals a great excuse to party in paradise. Sure to feature the usual suspects, The Street Parade, Family Beach Day, Longest Lunch and The Wonderland Spiegeltent, there is a reason it has made it to the milestone birthday of 30 years.. What a weekend - come and play!
DETAILS WILL BE SHARED SOON
---------
2023 Events for reference only. 2024 events and dates to be released soon
Windswell Sessions
Sat 20th May 2023
8am Till 12pm
Check out all the action at the family beach day and come see us at the hut to sign in for your experience with our epic water sports activities happening on the hour from 8am until 12pm! Book you and your partner, friends or family online for one or more of the activities
Raise a Glass to the Past
Sat 20th May 2023
3pm till 4pm
Come together at Daintree Bar at Sheraton to 'Raise a Glass to the Past' a Masterclass featuring rum crafted from sugar cane in honour of the cane cutters of days gone by. Head Distiller and Director of Mt Uncle Distillery, Mark Watkins, leads the masterclass with unpretentious commentary that goes down smoothly with samples of three award winning products from his FNQ Rum Co. label.
Italian Harvest Feast
Sat 20th May 2023
6pm till 9pm
Join us for the Carnivale edition of Sheraton's 'Italian Harvest Feast' – a unique experience where guests come together over a thoughtfully prepared meal to celebrate the start of the Harvest Season and pay homage to the enterprising Italian cane cutters of days gone by. The delicious menu, inspired by stories of shared suppers and the smells of tomato sugo drifting from the cane cutter barracks on a Sunday, features seasonal produce from local farms in the region and is complimented by Italian wines.
The Longest Lunch
Fri 19th May 2023
12pm till 3pm
Hosted by four of the best local restaurants that will present a sumptuous four-course menu using the freshest and most delicious local produce. Added to this we will also have a great local beverage offering from Hemingway's Brewery and Devils Thumb Distillery.
Tropic Rock Presents YOU AM I , Lady Valiant.
Sat 20th May 2023
Gates open at 5:00pm
Can it get any better than Australian Rock royalty, You Am I, performing at Far North Queensland's most pictures event spaces, Rex Smeal Park as part of the Carnivale? Simple answer – NO! You Am I are without doubt one of Australia's all-time essential rock n' roll bands.
Port Douglas Music Trails – Presented by Chopperdog Productions
Tin Shed - Chillys - Paddys - Central Hotel
Let us take you through Port Douglas's most well-loved music venues on an ambling aural adventure. enjoy exciting original music and the stories that inspired it from local and touring musicians….
Sheraton Sunset Sessions with Special Guest DJ
Sun 21st May 2023
5pm till 8pm
From the deep orange skies to the whimsically pink clouds, whether it's a feeling of nostalgia or a flicker of hope for a new day, a sunset never fails to capture the attention of all who watch its alluring display as it disappears into the night.
Electric Dreams Presents – Tropical Neon Nights
Fri 19th May 2023
8 till Late
Its time to get your party on as SGT Slick hits the decks at the Yacht Club for an unmissable performance. Melbourne based producer and DJ Andy Ramanauskas has been a solid fixture behind the decks and on dance music charts and radio for the better part of 20 years.
FNQ Gin Fest
Sat 20th May 2023
12:00pm until 6:00pm
Take a journey of gin discovery with the first ever FNQ Gin Fest as we indulge in a fantastic celebration of all things gin, presented by Hemingway's Brewery.
Seafood Extravaganza
Sun 21st May 2023
12:00pm till 7:00pm
Port Douglas Carnivale is all about having a party in paradise and a fabulous family time together and what better way than with the much loved Seafood Extravaganza.
Property Shop – Macrossan Street Parade
Fri 19th May 2023
4:30pm onwards
Macrossan Street comes alive with dazzling entertainment for the young and the young at heart.
A true community event in the finest of Tropical North Queenslander traditions, the Macrossan Street Parade has long been the opening highlight of Port Douglas Carnivale and regularly draws eager crowds of thousands.
The Tin Shed – Family Beach Day
Sat 20th May 2023
9:00am till 3:00pm
Grab your family and friends and head to the Family Beach Day for a full day of fun and frolic by the sea. It's all about the fun of the beach and the stunning surrounds of the magnificent 4 mile beach.
The DOUGLAS DASH
Sun 21st May 2023
8am
Starting and finishing at Rex Smeal Park, the Douglas Dash is a 5km run taking in the magnificent Four Mile Beach and then through the cross-country terrain of the Flagstaff Hill walking trail. There is no more magical part of the world at the start time of 7am and the uninterrupted running experience on offer is world class.
Pooch Party
Sat 20th May 2023
10am until 2pm
Clear your canines calendar and get ready to party! Join in for a day of fun and games, especially for our four-legged friends, their owners, and all animal lovers to socialise, picnic, and party in the park. A fun filled event that is sure to get tails wagging!
Tropical Destinations Photography Exhibition
Mon 15th May 2023
till Sunday 21St May. 10am till 4pm Daily
TROPICAL DESTINATIONS is an exciting photographic exhibition showcasing local, regional and various other scenes and subjects. This visually captivating annual exhibition is presented by the Douglas Photographic Society – a not for profit local community group, founded in 2011 by one of the region's most respected and dedicated art teachers.
Pop Up Art Exhibition
Thu 18th May 2023
Fri 19th May 2023, Sat 20th May 2023, Sun 21st May 2023 10am till
Port Douglas Artists Inc. presents some of the finest artists of the region. These artists, working across several media, will present an exhibition of new works at the iconic Sugar Wharf in Port Douglas.
---------