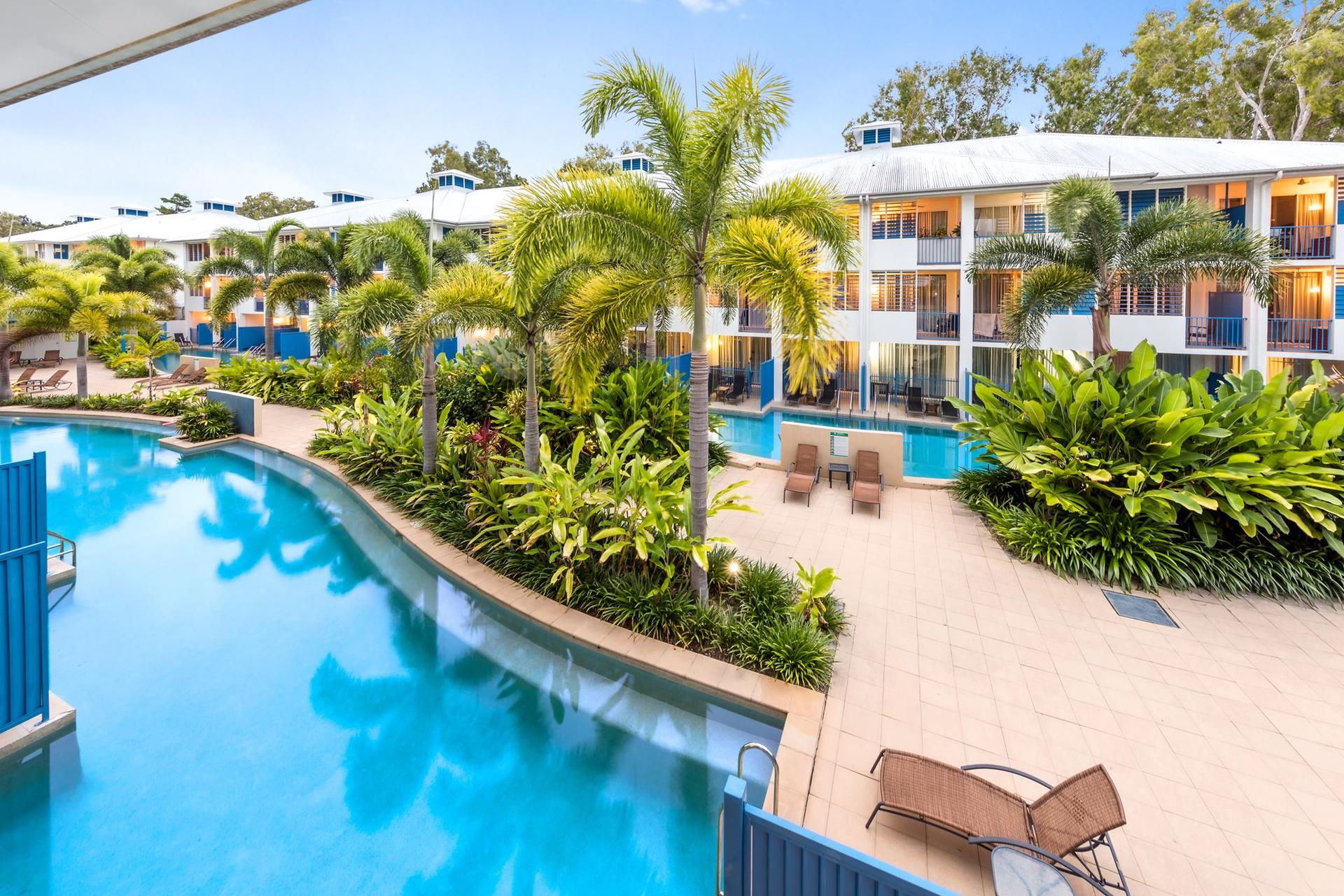 The Oaks Lagoons Port Douglas has been rebranded, included a change of name, after Silkari Hospitality acquired management rights to the property.
On Monday 16 December 2019 the 176-room resort became the Silkari Lagoons Port Douglas.
The move sees the property become the second hotel within the Silkari portfolio.
The resort features two and three-bedroom apartments including spa, swim-out and plunge pool rooms and is situated on Port Douglas Road within walking distance to Four Mile Beach.
Markus Sigmann, Director of Hotels, said he is pleased with the addition of this property.
"Port Douglas and its surrounds are truly wonderful which makes it one of the most beautiful tropical holiday destinations, so this is a great addition to our portfolio.
"Silkari Hospitality is delighted at the opportunity to bring additional hotels under the Silkari banner with our goal to expand in all regions of Australia. The expansion is a strategic and welcome addition to the Group," Mr Sigmann said.
The current Hotel Manager, Murray Worthington, said the jobs of the current staff are secure.
"I am pleased to advise my team and I will be staying with the property and commencing our journey with Silkari Lagoons," he said.
Silkari Hospitality was established in Sydney in 2016 and is an innovative Australian lifestyle and hotel brand that weaves the best of the East and West in culture and design to create a new hotel style and standard.
---
Originally published by Newsport Daily