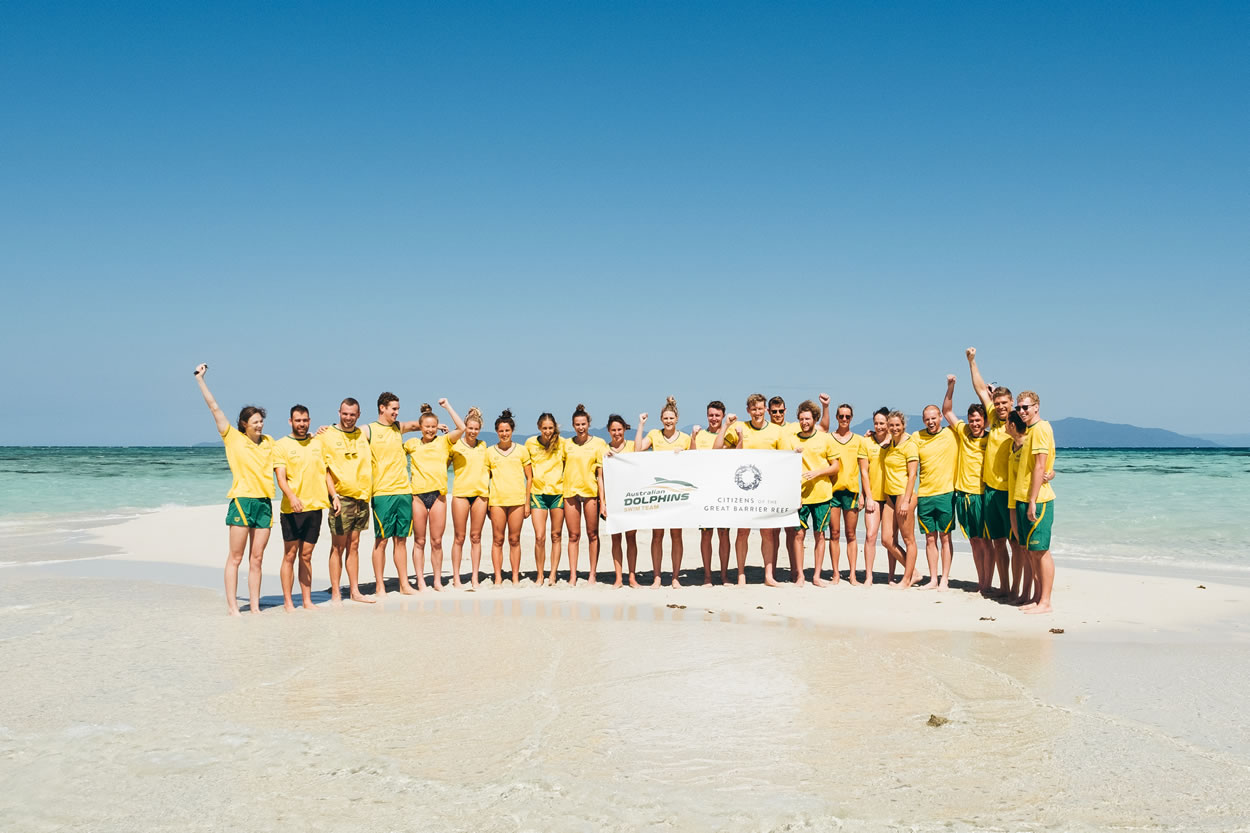 Members of the Australian Dolphins Swim Team training in Cairns will soon swap the pool for the Coral Sea as they explore the outer Reef on a Citizens of the Great Barrier Reef expedition on Tuesday July 2.
Led by Commonwealth Games gold-medalist, world record holder and Citizens Ambassador Shayna Jack, the group will include members of the 27-strong squad selected for the upcoming World Swimming Championships in South Korea; including Commonwealth Games gold-medalists like Alex Graham and Leah Neale; who have arrived in Cairns for a pre-event staging camp.
The expedition is part of a reef-wide effort to showcase the beauty of the Great Barrier Reef, as well as raise awareness of the ways it is being impacted by issues like climate change and plastic pollution.