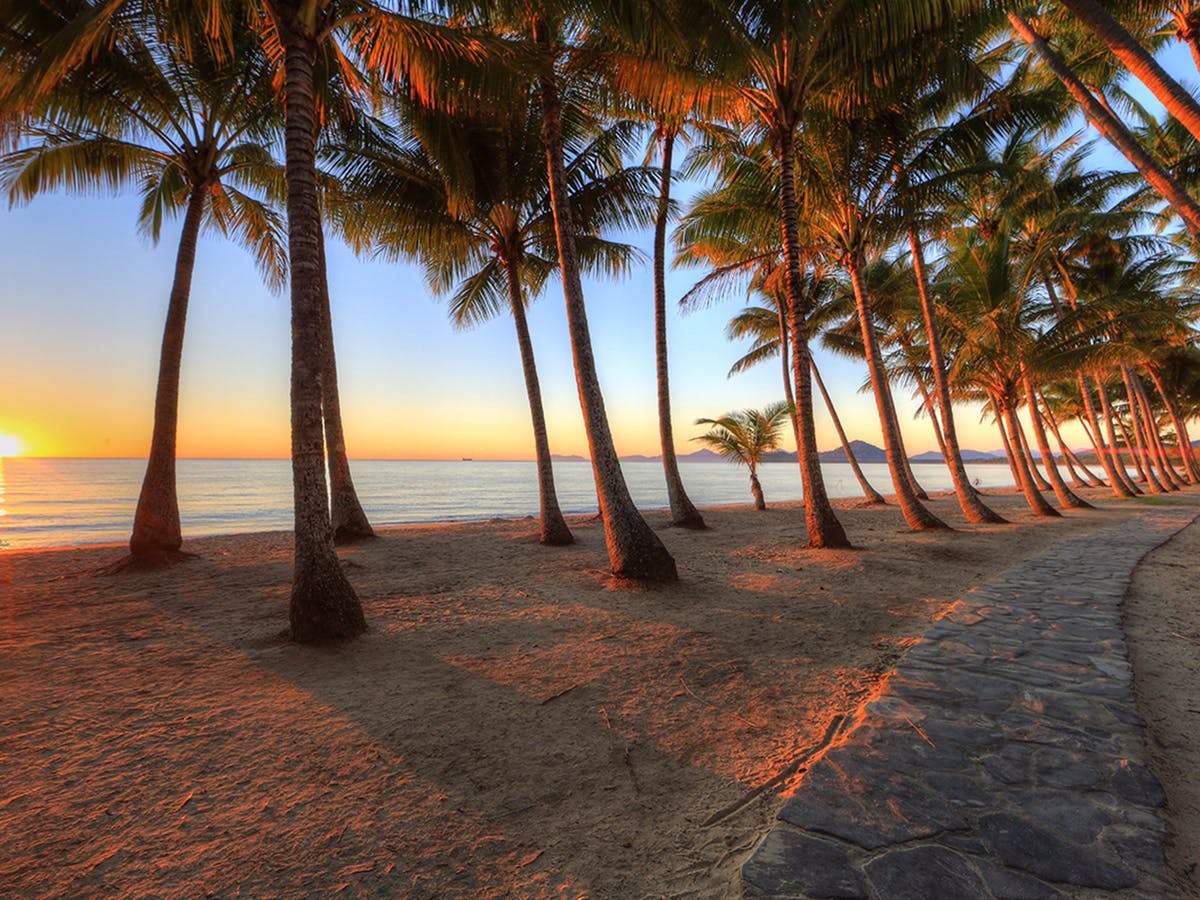 Far north Queensland is famed for its spectacular beaches, crystal blue waters and perfect white sand, with Port Douglas being no exception. Within just a 60km radius of Port Douglas lie a plethora of beautiful beaches just waiting to be explored!
Four Mile Beach
Our most famous attraction, Four Mile Beach runs the length of Port Douglas from Flagstaff Hill on one end extending all the way down toward the Mowbray River mouth. Walking distance from Macrossan Street and most accommodation in town, it's an absolute must do while you're in Port Douglas
The sweeping panorama of Four Mile Beach makes for a lovely stroll (interestingly it is actually four kilometres long, not four miles). There are beach umbrellas and lounges for hire at the northern end, where the beach is patrolled and stinger nets are set in the green season. If you're feeling adventurous you can also hire kayaks, stand up paddle boards and a whole selection of toys for playing at the beach.
Pebbly Beach
This unique beach, just a 10 minute drive south of Port Douglas is covered in small smooth stones, hence the name. With a small pull over stop, you can take a look at this interesting beach, though keep in mind it is un patrolled and removal of the stones is prohibited.
Oak Beach
Located a 15 minute drive south of Port Douglas off the Great Barrier Reef Drive, Oak Beach is a small hamlet of private and rental homes set just off the pristine beach. Oak Beach is adjacent to Thala Beach Nature Reserve Resort, so if you're staying why not walk down to the beach from the resort and take in the gorgeous palm tree fringed beach.
Pretty Beach
Pretty by name and pretty by nature, Pretty Beach is just a stones throw south of Oak Beach, with a small carpark just off the highway so you can park up and catch some rays on this quiet but spectacular beach. This beach is not patrolled so observe safety signs and warnings.
Ellis Beach
On your trip up to Port Douglas you will drive right past gorgeous Ellis Beach with its quaint Surf Live Saving club and the Ellis Beach Bar and Grill, which serves up refreshments and food just across the road from the beach. This is a patrolled swimming beach so don't forget your cozzies.
Ellis Beach is home to arguably one of the best situated caravan parks in Australia, you can pitch your tent almost right on the sand.
Palm Cove
Palm Cove is the most northern of the Cairns beaches, and a 45 minute drive south of Port Douglas. Its relaxed village vibe and tree lined esplanade make it a favourite with locals and tourists alike. Theres a host of dining options including acclaimed Nu Nu Restaurant, resort wear and boutique style shopping. Why not grab a gelato and take a walk under the palms.
Wonga Beach
If you're heading north towards Cape Tribulation, you'll find the small sea side town of Wonga, and Wonga Beach. Located 40km north of Port Douglas, Wonga is a quaint little locality with a long stretch of quiet beach and a view to Snapper Island