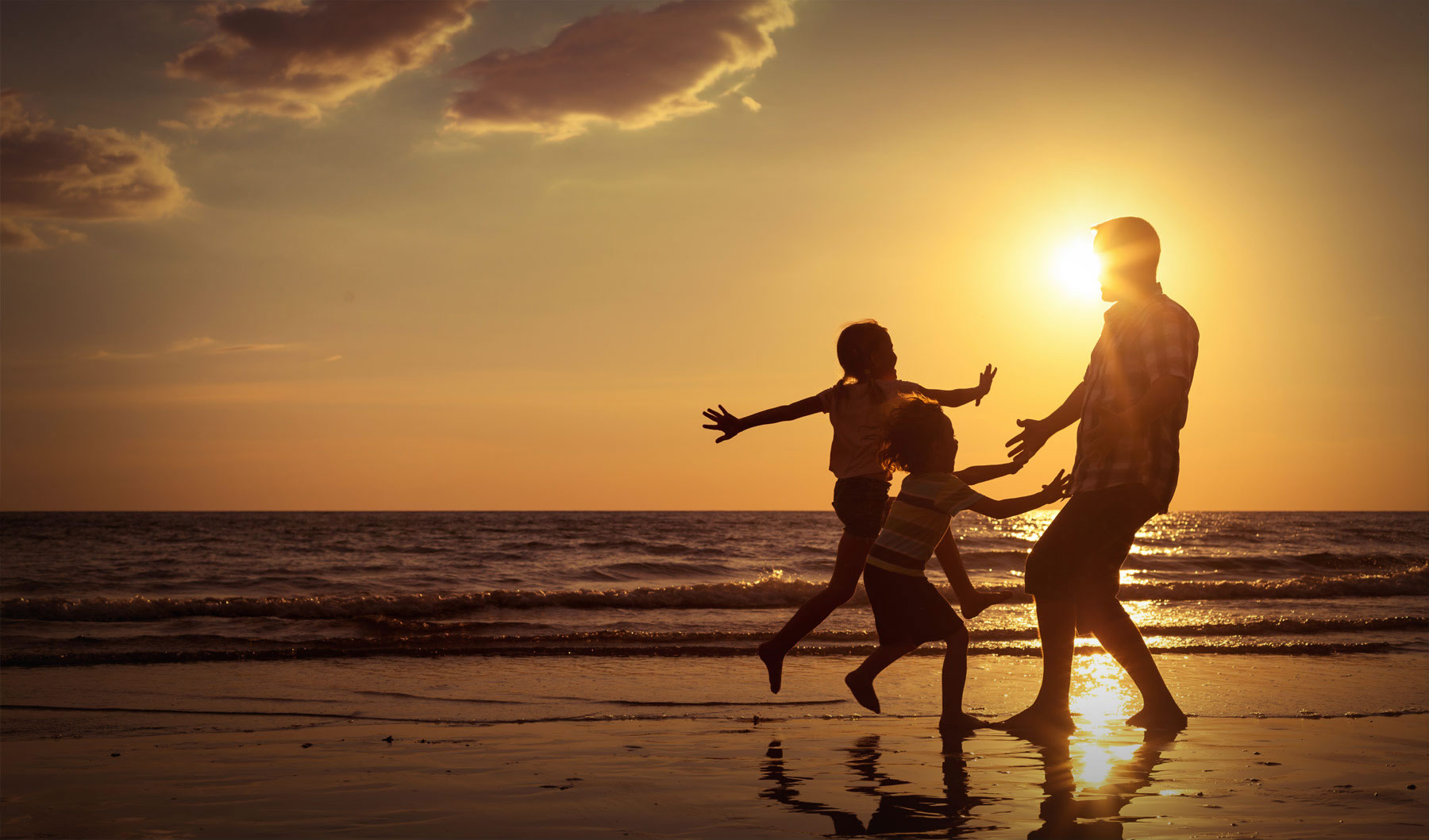 Port Douglas has been voted one of Australia's friendly destination for families offering Tropical Island experience in safe and secure environment. Port Douglas offers a full selection of family friendly accommodation options
Port Douglas is the ideal place for families to holiday in. With a host of different environments, from the Daintree Rainforest and the Great Barrier Reef and Four Mile Beach, Port Douglas is geared up to ensure there are activities to keep little kids and big kids occupied and happy.
The old adage "happy kids make happy parents" is certainly true and your holiday in Port Douglas will be just that – a wonderful holiday that will be remembered by everybody.
You don't have to break the bank, as there are activities to suit all budgets and interests. Listed here are the different types of options suited to your particular purse strings:
Free things to do with the kids. You can't beat free! Having quality time with your children doesn't always mean having to take out another mortgage!
Free activities with 'small children and toddlers'

On the Beach
Head out to Four Mile Beach, Port Douglas with a bucket and spade and you can have hours of fun.
You can hire a bucket and spade from the hire caravan on Four Mile Beach (at the north end of Four Mile Beach) or it is easy to purchase a set from the local supermarket.
Four Mile Beach stretches the length of Port Douglas and most holiday accommodation is within a leisurely 5 minutes' walk from its fine white sands. Four Mile Beach is a wonderful place for your child to experiment with scooping, digging, filling, pouring and playing with the sand. Let's be honest building sandcastles is fun!
The Great Barrier Reef runs parallel to the shore which acts as a wave break for Four Mile Beach. This means that the waves on Four Mile Beach are gentle and won't be too strong if your toddler wishes to have a paddle.
Build sandcastles – there's nothing more exciting than building a moat near the water line and watch the water wash in (make sure it's a tide coming in and not going out!).
Scavenger hunt – if you have more than one child play "first one to find" (you can always hide a large shell and play "hot and cold").
Write their names in the sand and they can decorate it with shells and seaweed.
Track footprints. It's fun to find different footprints, paw prints, bird prints - find them and see where they lead!
Bury them in the sand (obviously with the head poking out). Decorate their 'mound' with a seaweed dress or shell shirt buttons.
Pick up trash – turn it into a game and you can also instil the concept of keeping the beach and environment clean and tidy.
Sculpt a sand sculpture – a raised fish shape with tail is a simple design – have fun drawing on the scales.

Play in a Port Douglas playground
There are four wonderful playground areas in Port Douglas. Toddlers love nothing better than to clamber through, over, in and slide through obstacles. In this safe environment they can enjoy their time of exploration and use up their energy so that they can 'sleep like a baby' later:
Bruno Riedweg Memorial Park
Located in Solander Boulevard in Port Douglas this features a play train.
Rex Smeal Park
Your children will love this shaded playground as they clamber over the fort, slide down the slides and swing on the swings. Located next to a BBQ area this is a wonderful place to stop for lunch. At the edge of the park you can sit and have a picnic and watch the boats coming and going as they sail and motor into the Port Douglas Reef Marina.
Oriole Park, Port Gardens, Port Douglas
This is a perfect playground that has been segregated - one for the 4-8 year olds and one for the under 8's. So you don't have to worry about your little one being intimidated by the rough bigger boys. With a BBQ table (shaded) it makes an ideal place to have a lunch. It comes with a tubular slide and a normal slide and a central climbing fort.
Anzac Park / Market Park
Next to St. Mary's Church there is a children's playground. On Sundays this area is where the market is held, so if you wish to let your toddler let off steam whilst visiting the markets this is an ideal location.
Free activities for children in Port Douglas

Younger children can easily get bored, but with a host of activities available to them it's easy in Port Douglas to keep them occupied and not have to spend a penny.
On the Beach
Head to Four Mile Beach, which is a short stroll from most holiday accommodation places in Port Douglas.
Sandcastle fort building - This is fun for all the children and the adults! Build your own fort with a moat around and watch the sea come in and fill it. Decorate with seaweed with shells for windows. For a portcullis find a piece of driftwood.
Build a sandman – along the same principles as a snowman, but create your sandman horizontal in the sand. Give him a rounded head, a rounded belly and decorate him with seaweed, rocks and shells. You might even find a feather and put it in his hat.
Beach cricket/football – so easy to draw out a pitch in the sand with four thongs to mark the goal area or 3 sticks for wickets. Use a plank/or large piece of driftwood as a cricket bat. Tennis balls and footballs are easily purchased from the supermarkets in Port Douglas.
Sand mini golf – sand is so easy to mould and make holes in. Have fun devising a course and then with pieces of driftwood as a hitter you can negotiate the course.
Frisbee golf course – using pieces of clothing, holes in the ground, pieces of driftwood, and seaweed mark out a frisbee course. The nearest each person can get to each item scores a point!
Kite flying – Four Mile Beach has plenty of spare beach where you can launch a kite from – just be careful it doesn't end up wrapped around one of the coconut trees!
Water Bucket Relay – running to fill the bucket up with water. You can use a plastic cup or any open container and one final bucket per child. See who the winner is with the highest water level after a certain amount of runs.
Limbo – a very simple game where you have to pass under a stick that is held out without falling onto your hands or knees. As the game goes on the stick gets lower!
Bowling – if you can find enough empty tins or bottles you can set them up and then see if you can knock them down with a throw or roll of the ball.
Tug of War –tie some towels together and try a tug of war. Remember to mark the middle of the rope in the sand.
Squirt Ball – this is a fun one involving beach balls and squirt guns/spray bottles. By propelling the ball along only with the spray see who wins the race. Mark a starting and finishing line in the sand.
Sand Hopscotch – this is just the same as the popular game but using shells and rocks for markers. Draw the course out on the sand.
Slithery Snake Game – you will require a piece of thin rope which you wiggle along the sand. Ask the children one at a time to jump over the rope without touching the "snake.
Beach Treasure Hunt – supply a list (pictures or writing) of the items they need to collect on their treasure hunt. Whether driftwood, shells, rock, something blue, a feather, something round, something square. The list is as short or as long as you feel your child will be able to handle.
Pictionary – write some names of easy things to illustrate like tree house, sailing boat, elephant and see who can guess the quickest what it will be.