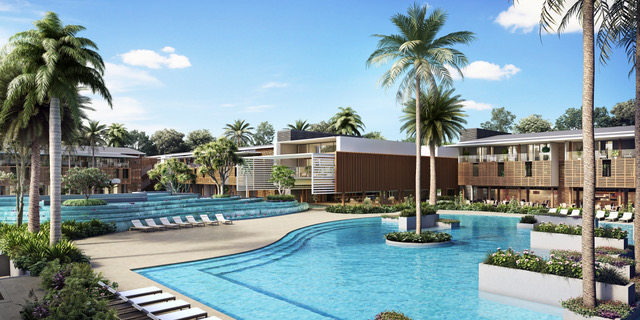 The site of the former Havana Luxury Resort is under contract with Melbourne-based developer, Chiodo Corporation, who plan to develop new luxury accommodation on the premier location.
The site at 71-85 Port Douglas Road, across from the Sheraton Grand Mirage Resort and next to Oaks' new Resort, was sold for an undisclosed price. The deal was orchestrated off-market by Bree McMillan of DHD Corporation.
The property still holds development approval for a 253 room luxury resort with 136 basement car parking spaces, business centre, conference facilities, day spa, swimming pools, gym, restaurant, bars and cafe.
Chiodo Corporation Managing Director, Paul Chiodo, said his team is thrilled to develop the site. "We are extremely excited about this acquisition and it aligns very well with our growth strategy in the region," he said. "You couldn't really ask for a better location. We believe in the area and look forward to opening a new, luxury resort in coming years."
The construction of Chiodo Corporation's other boutique development, at 33 Davidson Street, is well underway.
With 10 luxury apartments, the majority of the accommodation at 33 Davidson has already been pre-sold.
"This Luxury Resort at 71-85 Port Douglas Road will add plenty of jobs to the region and entice more tourists to visit the area in coming years," Mr Chiodo said. "This will have a positive impact on the local economy and also assist in the residential property market."
The site has been vacant for many years after the proposed development, first started in 2013, did not go ahead.
With construction estimated to commence in 2020, the site's future is once again looking bright.