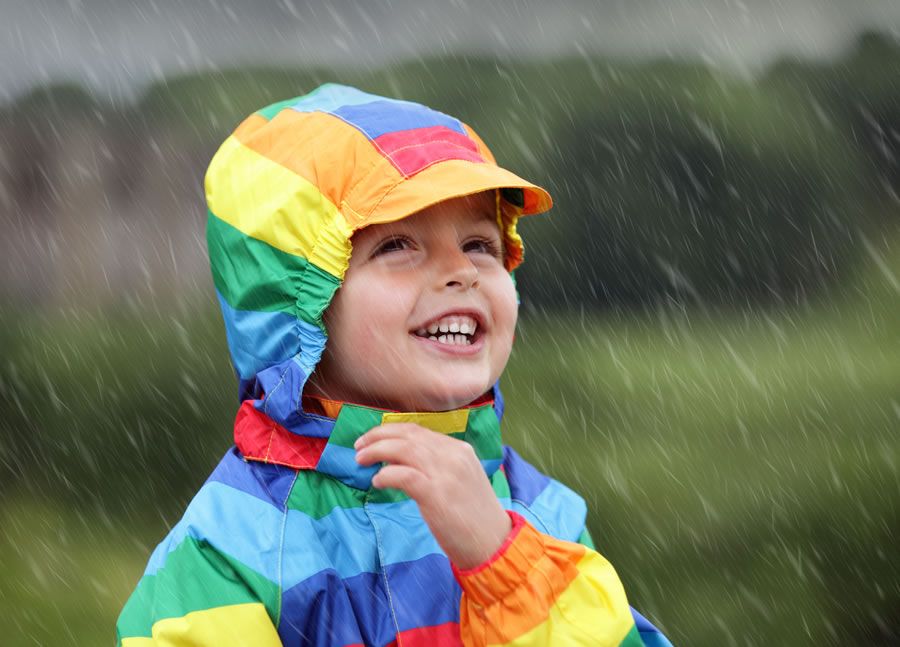 A WELL-KEPT Port Douglas secret is literally leaking out…. that the 'wet' season is actually more like the 'green and sun' season.
The preconceived notion that the green season from November to April is going to be as exciting as a wet sponge and every mode of dress includes rainwear is not the case. Every season in Far North Queensland offers a unique experience and the green season is no different.
This is a time of vibrant and luxuriant flora and fauna where sunshine can be interspersed with tropical warm showers and where some nights the dramatic lightning storms are more entertaining than any TV show.
This is the best time to clinch cheaper accommodation and flight deals. Little planning is required once you arrive, as there are spaces on most of the activities and tours can be booked at 24 hours notice.
If you are faced with the prospect of a rainy day then there are plenty of activities that are under cover and equipped to ensure that the only wet you experience is the 'whetting' of your appetite to explore more of this wonderful tropical paradise.
Here are just a few of the many options for couples or families when faced with a wet day in Port Douglas.

SEE EYE TO EYE WITH WILD CROCODILES
From the Port Douglas marina you can take a cruise and explore the mangrove forests and magnificent scenery around Port Douglas. Even on a rainy day it's not hard to spot the initial sighting of a scaly log with eyes that, on closer inspection, is a lounging estuarine crocodile.
Lady Douglas River Cruises has four departures daily and they are totally geared for the rain. There is a special covered area for waiting passengers and the windows even have a specially designed rain-protected finish.
This ensures that any croc shots you take aren't ruined by annoying drips and dribbles, and there is even a fully licensed bar on board.

GO ON A TASTING ADVENTURE IN AUSTRALIA'S 'TROPICAL FOOD BOWL'
The Atherton Tablelands are only half an hour from Port Douglas and is known as the food bowl of Australia.
Due to its volcanic soil and tropical micro-climates, this area is crammed with more food than a champion speed eater on steroids!
The tablelands supplies most of Australia's needs with pineapples, sugar, bananas, avocados, mangoes, macadamia nuts, citrus and coffee, to name a few. You will travel through ochre savannah plains to lush rainforests, past giant termite mounds and rolling fields.
You don't need to be outdoors to give your taste buds the time of their life. We all love to eat and drink, so this tour is a great excuse to indulge and find out the story of food from the paddock to the plate. It's an amazing foodie adventure that Charlie and his Chocolate Factory would be hard to beat.
At a local cultural centre, seasonal tropical fruits, freshly baked damper bread and indigenous jams with macadamia nut butter make for a traditional breakfast.
The tour day involves tasting wines made from exotic fruits you've never heard of, sipping locally grown Arabica coffee and munching on Swiss style chocolates.
You will call in at 'The Humpy', a locally renowned retail outlet that specialises in selling produce straight from the local growers. You will be in food heaven as you wander through their wares of organic vegetables, dried tropical fruits, nuts (macadamia and peanuts), exotic jams and homemade sauces. Many items are organic and they also cater for dietary requirements.
A visit to Australia's foremost distillery will find your taste buds tinging with Bushfire Botanic gins and SexyCat Marshmallow Liqueurs. A tour of a local dairy will have you sampling their gourmet-produced cheeses. At the end of the tour you might even see a rare duck billed platypus (only for looking at not eating!).
This is an adult only tour and Brett's Outback Tasting Adventures are the only tasting tours offered from Port Douglas.

HISTORIC STEAM TRAIN, RIVER CRUISE AND LUNCH
For the perfect family day try this trifecta! ChooChoo Explorer offers a tour that covers all three activities and you can experience them in any order.
Have a ride on the historic Bally Hooley steam train for a nostalgic adventure and iconic Port Douglas experience. After the toot of the whistle and a puff of smoke your journey will commence through the exotic hidden locations of Port Douglas.
You will arrive at St Crispin's Cafe. This unusual cafe is literally the station! Your delicious lunch will be accompanied with panoramic views of the inland waterways, surrounding golf course and rolling hills of the Great Dividing Range.
The river cruise will bend its way through the winding backwaters of Port Douglas. Your vessel is a modern two storey covered jet-engine (very quiet) catamaran. From the upper covered sky view deck you will have panoramic views through the expansive windows.

EXPLORE THE DAINTREE IN THE RAIN
What better way to explore the Daintree Rainforest than in the rain! The oldest rainforest in the world looks resplendent in its glossy and shiny wet leaves and the smell of vegetation from the refreshing rains is a smell akin to freshly cut grass. Nature comes alive as frogs begin to sing and explore their environs for mates and territory, reptiles come out hunting and river and waterfalls turn from a gurgle to dramatic torrents.
You will explore the Daintree Rainforest, the pristine beaches at Cape Tribulation and swim in the rain in a secluded rainforest water hole (you're going to get wet anyway) - a memory you will never forget.
You will be taken to lookouts where the rain filled clouds and dramatic sky scapes make a stunning backdrop to any photos.
And you will feast at a tropical restaurant and eat exotic fruit ice creams that will pleasantly tease your taste buds with unique flavours.
Daintree Wonder Tours are well prepared to take you on a tour through this natural wet wonderland and are suitably stocked with umbrellas and ponchos so you'll remain dry on your rainforest in the rain adventure.
GET WET AND PAMPERED
The pattering of rain on the surrounding jungle foliage only enhances the complete sense of harmony and relaxation as you indulge in a luxurious spa treatment.
There's certainly no better way to relax on holiday than being transported to a place of inner calm and serenity. Indulge in a signature body wrap, massage and facial that will carry you away for a blissful 2.5 hours of ultimate pampering.
Under the Bali style auspices of Niramaya Spa every massage room has an inside/outside feel. But not too 'outside' that you'll get wet except when your therapist washes away your coconut mask and body wrap with a soothing Vichy shower.
What's even better, is that if you are in Port Douglas with your partner, you both can have the ultimate pamper together in a couple's massage. Not only will you be pampered and massaged to within a hair's breadth of total bliss, but you can both reconnect in a spacious spa bath.
Wonderfully designed to enhance its jungle setting and surrounded by candles, you will be serenaded by the falling rain as you both luxuriate in liquid pleasure. You'll be wanting it to rain just to experience this!
HAVE A WILD-LIFE TIME!
Only five minutes drive from Port Douglas town centre you will find a menagerie of wildlife. Wildlife Habitat Port Douglas houses only native animals in their expansive landscaped enclosure.
With an amazing 75 species of birds found only in the Wet Tropics region (52% of Australia's bird species come from here) you'll see the water literally coming off the duck's backs as they enjoy the rain. If you want to get up close and personal then you can have 'Breakfast with the Birds' or 'Lunch with the Lorikeets'. A unique experience to become acquainted with the wonderful feathered inhabitants and their quirky characteristics. Look up at the roof and you can follow the different footprints of the birds walking across.
Have your photo taken with a koala, a baby croc or a snake – that's one to post on your Instagram and Facebook post.
Be introduced to the rare Lumbholtz tree kangaroo (yes, kangaroos do live in trees) and watch the feeding of the toothy duo, Babinda and Sheila, the resident saltwater crocs, along with their nine freshwater croc friends. Get eyelash to eyelash with the amazing Southern Cassowary and hand feed the wallabies and kangaroos.
Wildlife Habitat will fill your rainy day and you'll be sad to leave your newly found furry and feathered friends.

GET BOWLED AWAY IN MOSSMAN
Located only a 15-minute drive from Port Douglas, nestled at the base of the Daintree Forest and towering peaks of the Great Diving Range, you will find Mossman Bowls Club. This modern, fully refurbished facility offers not only offers dry, covered bowling, but a well priced extensive bistro menu (dinner and lunch) with delicious food and well stocked bar.
Mossman Bowls Club is the perfect place to while away some rainy tropical time. Whether as a family (children can play over 12 years old) or as adults, it's a great place to hang out and enjoy. Bring your bare feet and play bare foot bowls every evening, Monday and Tuesday afternoons and all day Fridays.

Now you know a little more about our secret 'green' season – keep it quiet – we don't want everyone to know!
--------