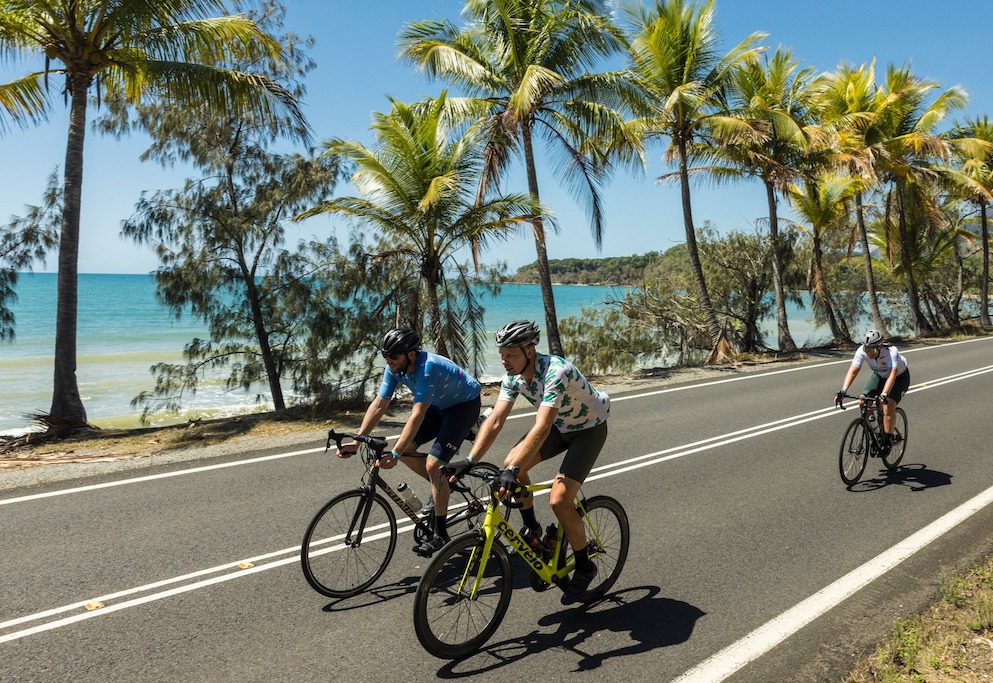 6th - 8th SEPTEMBER 2024
The Port Douglas Gran Fondo courses will take you along Great Barrier Reef Drive between Port Douglas and Palm Cove
---------
Now in its third year, Gran Fondo is returning to the Far North! The Great Barrier Reef Drive is one of the most scenic drives in Australia and you can experience it (safely!) on two wheels. Challenge yourself and race it or take your time and soak up the beautiful surrounds with family and friends. Road bike or Mountain bike your personal preference? There are races to cover it all.
---------
The Port Douglas Gran Fondo Festival will be held in one of the most beautiful locations in the world, Tropical North Queensland. The three-day festival is the perfect excuse to visit and explore this stunning region.
The 136km and 100km Gran Fondo, the 60km Semi Fondo and the 48km Medio Fondo will be held on Sunday 8 September. These rides will be timed but are not a race, so you can choose to challenge yourself for a best time, or take the time to soak in the beautiful surroundings. Stop to take photos, enjoy the experience with family and friends and most importantly, stay safe.
The Port Douglas Gran Fondo courses will take you along Great Barrier Reef Drive between Port Douglas and Palm Cove, while taking in breathtaking views through the palm trees alongside the Coral Sea. This road will be fully closed to traffic to allow you to really enjoy the ride and scenic course.
Other events across the Festival weekend include the Hartley's to Port MTB Race, Lexus of Cairns Criterium, Hemingway's Brewery Sprint, Choo Choos FREE Family Ride, Crystalbrook Superyacht Marina Festival Expo, local live music and after party! The perfect excuse to bring the whole family to Port Douglas for a holiday.
---------