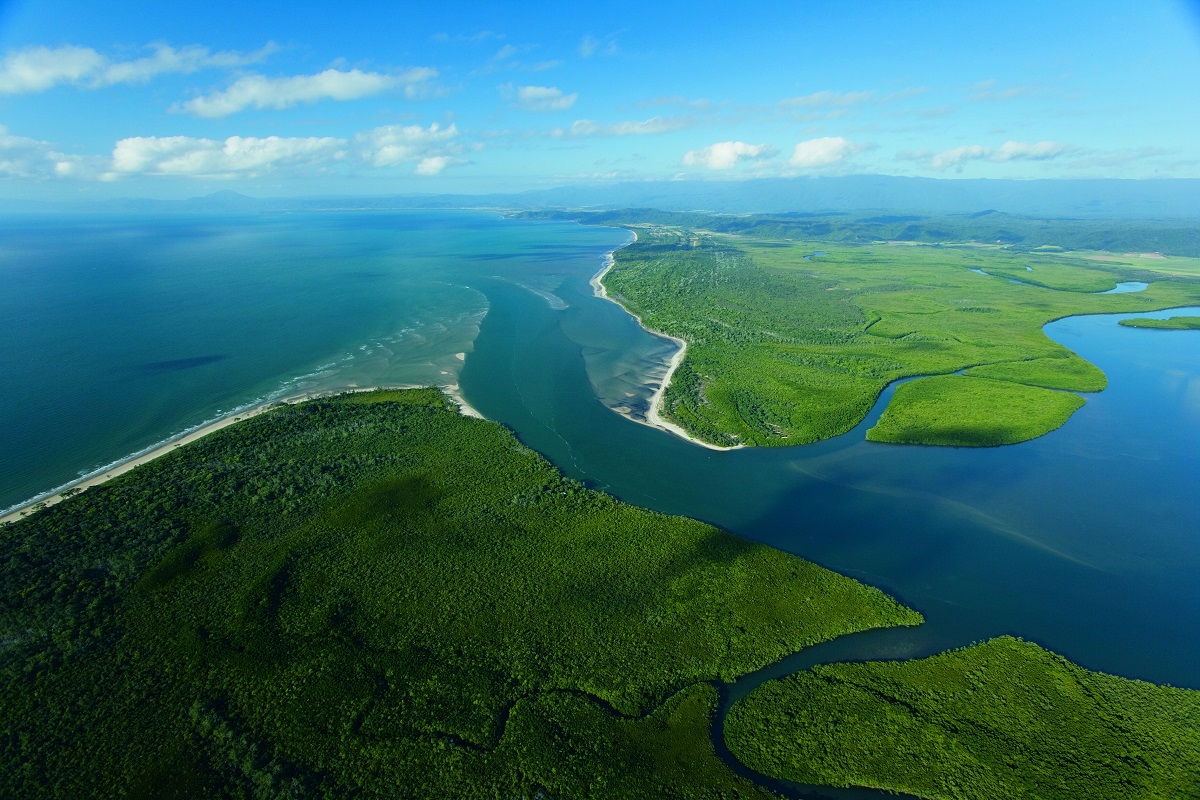 The Daintree Rainforest is the oldest rainforest on the planet and a remarkable ecological wonder, it is almost 12,000 square kilometers and stretches from north of Mossman to Cape Tribulation.
Deemed a World Heritage Site in 1988, the rainforest is your gateway to Cape Tribulation and a must see part of your itinerary while you're in Far North Queensland.
What can I do in the Daintree Rainforest?
Famed for breathtaking views and scenery we suggest you get out and about in the rainforest. A good place to start is the Daintree Discovery Centre, learn all about the history of this ancient place and explore viewing platforms and take rainforest walks. Maybe perhaps you could take a zip line through the rainforest canopy, take a croc tour of the Daintree River, or visit Daintree Village and Cape Tribulation. Take a dip in a fresh water stream or stay at one of the award winning eco lodges that is tucked into the rainforest. There are so many ways to encounter the Daintree Rainforest!
Wildlife
The Daintree Rainforest is home to many endemic species, which means these animals are found nowhere else on earth. Some endemic species of the Daintree Rainforest include Southern Cassowaries, Boyd's Rainforest Dragon, tree kangaroos and the Daintree River Ringtail Possum. You might also spot an Estuarine Crocodile, possibly our most infamous creature, plus a multitude of birds and insects.
Indigenous
The Daintree region which encompasses the Daintree Rainforest and the Daintree River is the home of the Indigenous Kuku Yalanji people.
You can take part in an unforgettable Indigenous cultural site seeing tour through the rainforest with Walkabout Cultural Adventures. Choose from either full or half day tours which include local Aboriginal guides teaching bush tucker and medicine in the rainforest, learn to throw a spear, and swim in pristine fresh water swimming holes.
With a maximum of only 11 people, this is an intimate cultural experience of the ancient region.
Getting to the Daintree
The Daintree Rainforest proper is located north of the Daintree River and 68km north of Port Douglas and is accessible via the Daintree River Ferry. Tickets are purchased before embarking on the ferry at the manned booth. While the trip only takes around 10 minutes, there can be longer lead times during peak seasons so plan your itinerary accordingly.
The Daintree Ferry operates everyday from 5am to midnight daily. Price for cars is $30 return.
Safety in the Daintree
While the Daintree isn't considered a dangerous place to visit there are a couple of things to be on the look out for, such as the Stinging Tree with its heard shaped fuzzy leaves. Wait-a-while vine has sharp barbs so keep an eye out when walking through the forest. Be aware that some tree saps can irritate the skin, so best not to touch or pull at rainforest foliage.
Do not feed the wildlife, though you may want that perfect picture remember that feeding wildlife can cause them to become aggressive and risk both your and their safety. Cassowaries in particular, there as been an increase in vehicular deaths of Cassowaries as visitors have been encouraging them to approach cars with food.
Keep to sign posted tracks and paths when walking through the rainforest, and always listen to your tour guide or local experts to keep you safe in this beautiful part of the world.
What to wear
Loose fitting clothes in light coloured fabrics are best

Sensible shoes for walking, thongs or sandals are usually fine but if you're a more avid walker pack some walking shoes