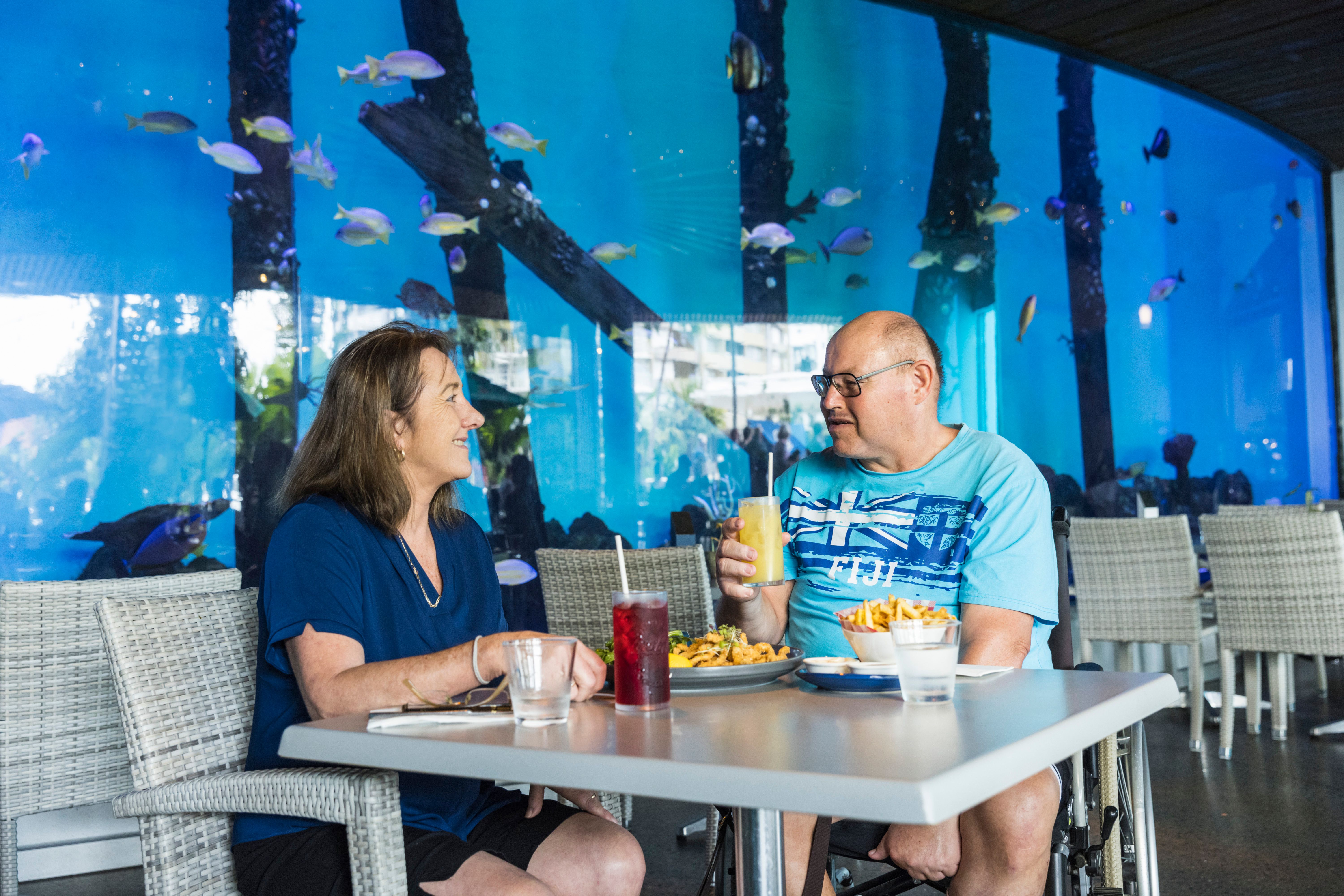 With the economic contribution of accessible tourism predicted to be 25 percent of the total tourism market by 2025, and accessibility being identified by the World Tourism Organisation as a game changer for destination recovery, Port Douglas is proud to launch Out There Travel Care, a new care service for the Port Douglas and Cairns visitor market.
Visit Acessibililty Services, Tours & Experiences
Port Douglas is proud to launch a range of new care services for the Port Douglas and Cairns visitor market.
Qualified travel carers provide care and support services specifically tailored to visitors with mobility challenges and health concerns, and designed to make the region's iconic tourism experiences more accessible and enjoyable:
Tour Companions offer care support on a selection of tours and activities from Cairns to Port Douglas. A qualified carer will join the travel party for a day on the reef, in the rainforest or in and around the region.
Respite Care provides destination-specific care services tailored to the individual and designed not only to allow the primary carer a day off to relax and explore the region, but also to create a memorable day in the tropics full of the individual's interests and passions.
Personal Care provides professional support for daily personal care needs or emergency care after a holiday incident at any time of the day or night in the comfort of the traveller's accommodation.